FX6 S is the latest 6-way motorcycle helmet intercom exclusively sold by Fodsports.
As a motorcycle helmet intercom with a LED screen. It solves the problem of the host status LED screen nicely.
Yes, there used to be a motorcycle intercom with a LED screen in the Fodsports line. It's sold out and off the shelves. This newly upgraded model has updated some of the original technology.
Read on to learn about the Fodsports FX6 S review.
FX6 S Bluetooth Motorcycle Headset Review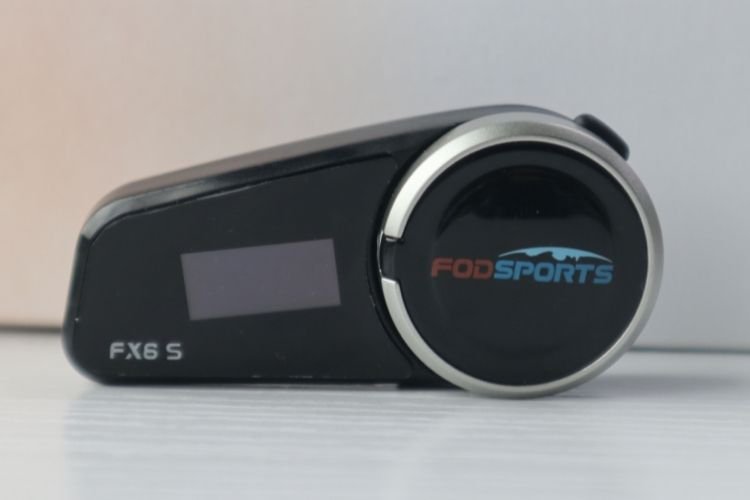 Group intercom supports connecting 6 people. (talk at the same time)
Bluetooth 5.0
LED screen makes functions and operations clearer and more intuitive
40mm high-power moving coil unit headphones restore real sound
CVC intelligent noise reduction technology and noise reduction microphone make the call sound clearer
0.62-mile connection range
Using low-power chips for longer battery life (Standby for 12 days)
Design and Install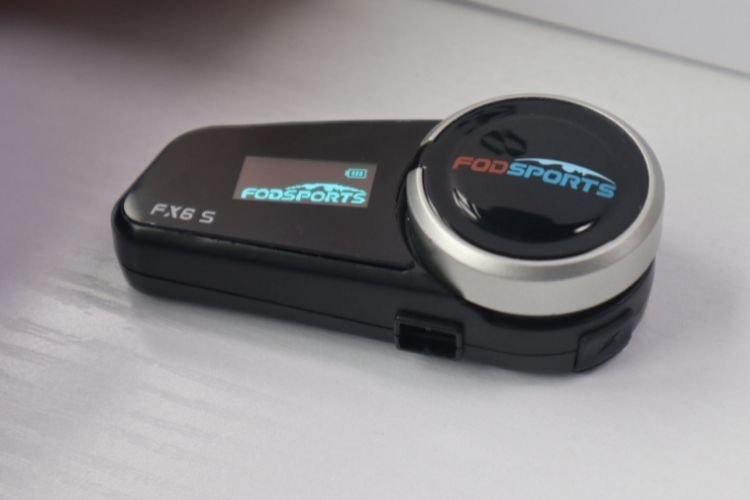 The biggest design highlight of the FX6 S is the LED screen and large glove-friendly buttons.
The LED screen is certainly not meant to be seen by your passengers in the back seat while riding.
But when you set up your unit, when you want to check the remaining battery, when you want to connect to Bluetooth, when you want to adjust the FM channel, you no longer need to rely on the simple flashing status of red or blue lights.
On the right is an oversized spin button. The knob can fluctuate in both directions to adjust the sound and FM channel. And it is also a function button at the same time.
There are two types of installation methods for the FX6 S. As shown below.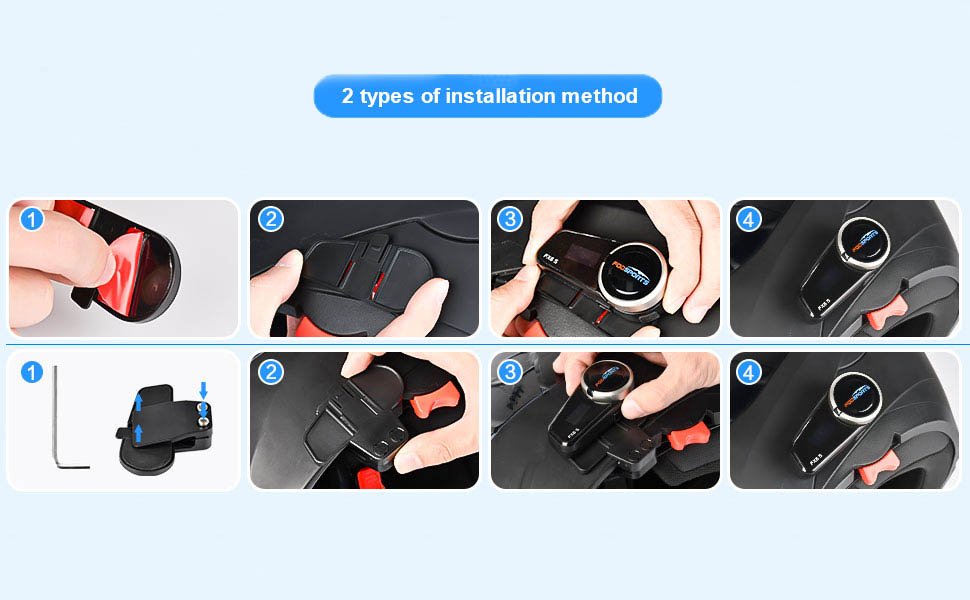 The first way is to use a 3M adhesive to attach the mounting base to the helmet. The second way is to clamp the base to the helmet. The base in the second way needs to be fixed with a wrench and screws.
But that's okay, all the spare parts needed for both methods are in the box.
If you don't like glue marks on your helmet, you can use the second method.
And Fodsports provides two ways to install the helmet to facilitate the future when you need to replace the helmet.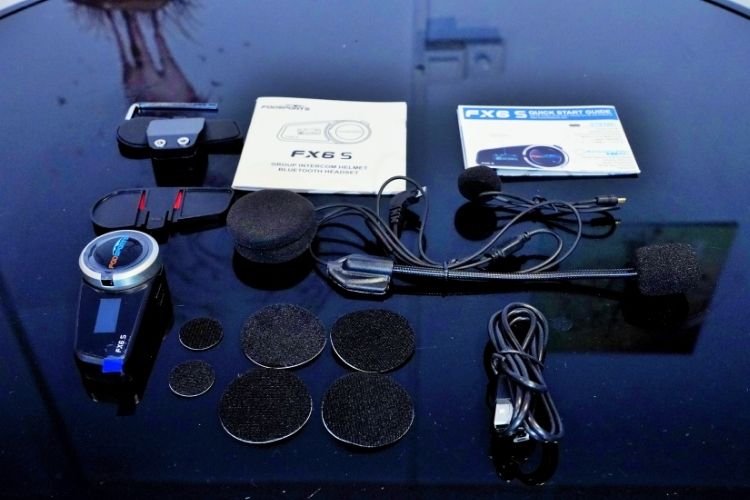 FX6 S has a charging port and a headphone jack, both are Micro 5pin.
And the whole package contains a hard microphone and a soft microphone. So it can be adapted to many types of helmets. (without half helmet)
Bluetooth Pairing
FX6 S is Bluetooth 5.0 version.
It uses a CSR chip to make the Bluetooth connection faster and more stable. This makes compatibility wider.
If you want more information, I can tell you that the Bluetooth protocol of FX6 S includes HSP, HFP, A2DP, AVRCP, PRIVATE INTERCOM.
So if you want to connect FX6 S with other brands of intercoms. As long as the others are any of the above protocols. It can be connected.
The FX6 S supports up to 6 personal connections. But the connection status is the most stable when more than 5 people are connected.
After connecting, everyone can hear each other speak. You can talk at the same time.
And FX6 S supports connecting up to 3 Bluetooth devices. You can connect to a mobile phone, a GPS, and add something else, whatever you want, as long as it's a Bluetooth connection.
The connected range of 6 people is stable within 0.62 miles.
Sound Quality
The unit speaker of the FX6 S is a 40mm high-power dynamic coil. profession!
And adopts CVC noise reduction technology and noise reduction microphone. So the FX6 S handles noise intelligently. The sound of the wind at high speed can't blur your voice.
FM Radio
FX6 S also has an FM function and is a built-in FM chip. This means no Bluetooth even if there is no network. You can still listen to the channel.
It's like a Mini radio. Channels can be heard in European countries and Japan, (76-108MHz)
Waterproof
The waterproof rating of the FX6 S is still IP65. It is waterproof and dustproof.
But when you do come back from riding in the rain, I have to tell you. You should wipe the water off the headphone jack before unplugging the headphone cable.
Because of the principle of inertia, the moment you pull out the headphone cable interface. Water stains from the outside will splash in.
Therefore, in order to better maintain your host, extend its service life. Please take good care of it!
Double-tap the rotary button to wake up the voice assistant on your phone.
Please make sure your mobile phone network is smooth
Battery Life
The FX6 S uses a low-power chip to extend battery life.
Because of the addition of an LED screen, more durable electrical energy storage is required.
FX6 can let you talk for 10 hours, listen to music for 10 hours, and Bluetooth intercom for 8 hours.
If you do nothing, it can stand by for 12 days.
Generally, it takes 2 and a half hours to charge. Now the FX6 S has an LED screen so you can see its status while charging.
When a call comes, the FX6 S will automatically answer it within 12 seconds
Price
Fodsports FX6 S single packs are $98.99, which is less than $100.
A two-pack sells for $176.99. You'll also find that there's a 10% discount code here. The amount after using the 10% discount code is $159.3.
Fodsports is always your best budget solution.
Rodney L is a technical writer and product consultant with over a decade of experience in the motor industry. Rodney is a fan of performance machines that run fast and loud and an expert in all things custom. His numerous articles and write-ups are available at our knowledge base. Whether it's something wrong with your motorcycle or you are building a custom bike, you can trust Rodney's experience.