Riding on a motorcycle is just one of the best sensations on the planet. However, envision being able to listen to music as well as interact with your co-riders as well.
Today, Bluetooth motorcycle helmets permit rider-to-rider communication, GPS system connection, as well as music streaming. The advancement in Bluetooth communication innovation made it feasible for all of these services to co-exist well all at the same time.
This guide will discuss just how it functions and why it is an excellent investment for your motorcycle. Discover how you can improve the riding experience on your own and also your passengers. A Bluetooth motorcycle helmet might take your motorcycle ride to the next degree.
What Is a Bluetooth Motorcycle Helmet & How Does It Work?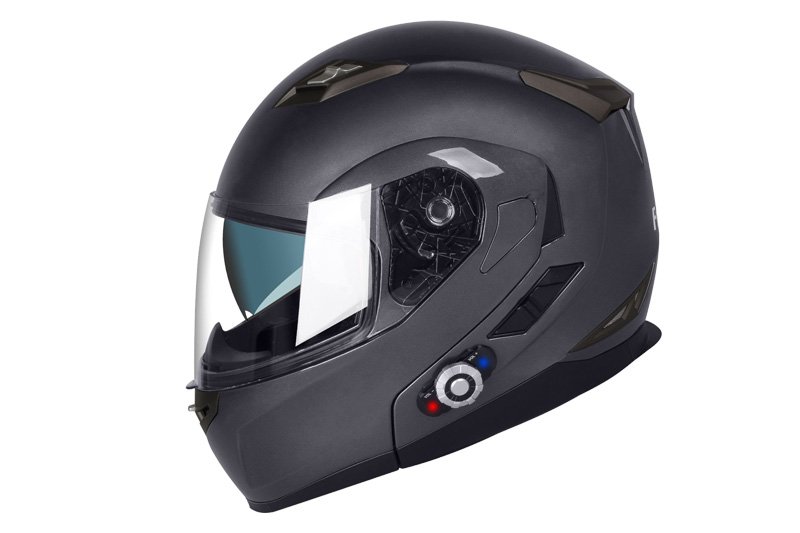 Bluetooth motorcycle helmets have actually Bluetooth technology integrated right into the helmet itself. Motorcycle helmets with Bluetooth can be deemed an intercom system for your journey. They carry out all the fundamental safety features of a helmet while using you as a means to interact with others. The latter function, which is implemented by the incorporation of Bluetooth technology.
You might wonder, how is a helmet able to achieve such a function? These helmets utilize short-range networking innovation, also called Bluetooth, to provide you with this communication function.
Once a network has actually been developed, the source ends up being the master of all the other gadgets that are connected to it. Through the source, you can regulate all the other tools to do what you tell them to do.
In addition, the fact that it utilizes short-range networks makes it feasible to be discovered only by devices that are within the closest closeness to the source. This is likewise the reason that there must not be any kind of concern with regard to your connection being intercepted by unidentified tools. Additionally, you can include a password to your network to make sure that just recognized gadgets are paired.
An additional added feature that the Bluetooth interaction system offers is that it makes use of minimal power. The majority of Bluetooth motorcycle helmets call for just a tiny battery to work. One battery can actually last for days, which is excellent for lengthy motorcycle rides across the nation.
Bluetooth Motorcycle helmet vs. Bluetooth Intercom System
Bluetooth Motorcycle Helmet
Check It Now
Bluetooth Intercom System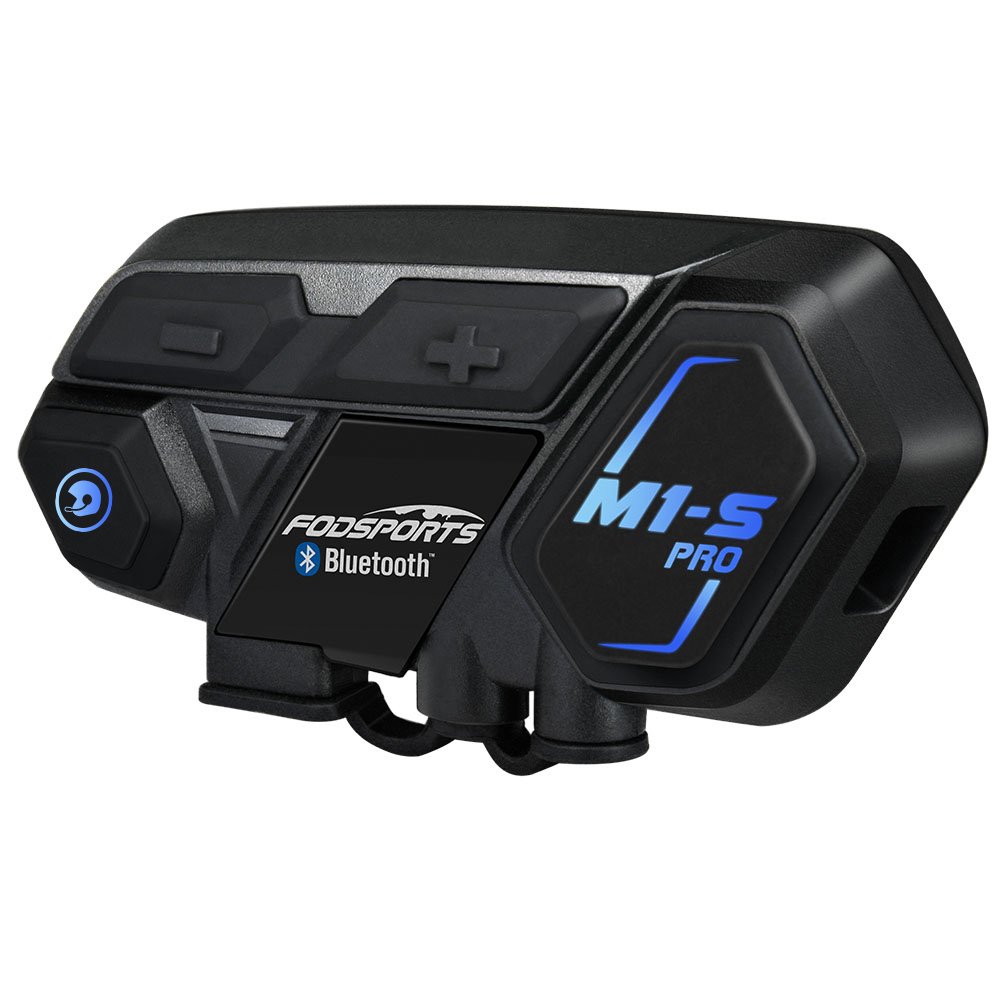 Check It Now
The substantial difference between a Bluetooth motorcycle helmet and a helmet with a Bluetooth intercom is that an intercom system is a standalone device that can be connected to any type of motorcycle helmet, while the Bluetooth helmet is an integrated system.
These two gadgets all can accomplish the exact same vital job– to communicate with a traveler or an additional rider.
Because a Bluetooth intercom can be walked around from helmet to helmet, they are somewhat more adaptable than a Bluetooth helmet With a standalone Bluetooth intercom system, you can theoretically transform any helmet into a Bluetooth helmet. This provides intercom installing systems flexibility that Bluetooth helmets do not have.
Nevertheless, a benefit that Bluetooth helmets pose over Bluetooth intercom systems is their simplicity of use. Due to the fact that Bluetooth is integrated into the helmet system, the control auto mechanics often tend to be less challenging than with Bluetooth intercom placing systems.
Learn more about Bluetooth Motorcycle Intercom
Benefits Of Using A Bluetooth Motorcycle Helmet
You need a Bluetooth helmet as a result of the different advantages that it gives. Below are a few of the benefits you are most likely to experience.
Easy Communication While Riding
Using a Bluetooth motorcycle helmet permits a cyclist to have hands-free telephone calls while driving. Unlike automobiles that are enclosed, it was a large challenge for experts to develop an efficient interaction system for motorcycle riders due to the wind sound.
With Bluetooth motorcycle helmets, you get to have a headset and microphone built-in to your helmet for crystal clear communication. Additionally, some Bluetooth motorcycle helmets also make it possible to connect with motorcyclists within your location of distance, similar to in an intercom system.
Nonetheless, thanks to Bluetooth technology, this is currently feasible. A lot of Bluetooth motorcycle helmets work with the use of voice commands.
There are a few technical problems when it pertains to Bluetooth interactions, nevertheless. Here are a few of the troubles people often tend to encounter while making use of Bluetooth for interaction on motorcycles:
Signals: On really twisted or curving roadways, cordless connectivity between different motorcycles can be erratic, leaving motorcyclists dependent on hand signals or various other second interactions.
Quantity: The same sound filtering system modern technology made use of in Bluetooth innovation to filter out wind noise and various other environmental pollution can additionally moisten the volume of human voices, making interactions more difficult at greater rates with Bluetooth intercom placing systems. This trouble is diminished at a better array, however.
Music Streaming
All of us know the aggravation that traffic jams create. They obtain especially more troubling when you do not have any company or music with you. This is something that a Bluetooth helmet can assist you with.
You can rest smoothly through traffic while paying attention to comforting music. You can even listen to your preferred radio channel to catch the most recent gossip. Paying attention to current affairs and taking part in conversations or podcasts can also aid you to consume time quickly.
GPS Connection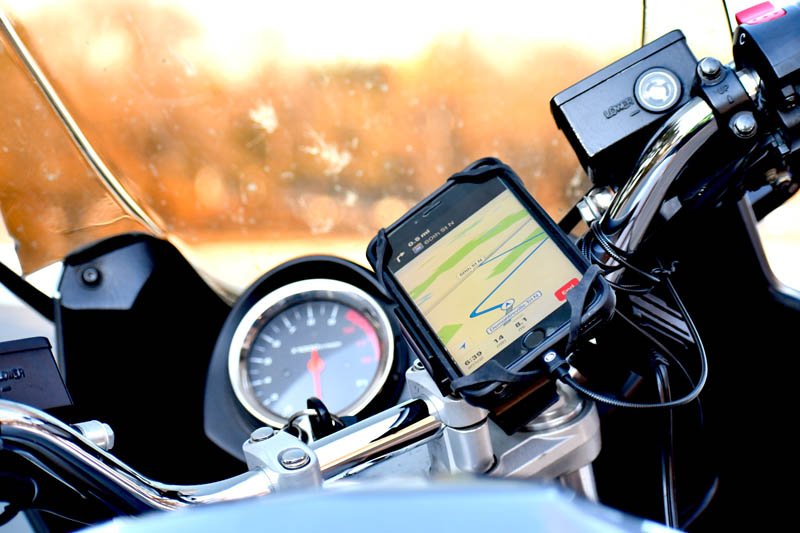 Car customers have an advantage over bicycle riders when it pertains to general practitioner systems. Since automobiles are equipped with this modern technology as well as can aid motorists browsing through it, it is a lot easier for cars and truck users to reach their location without getting shed.
Nevertheless, when you are on a motorcycle and experiencing the loud noise of the wind, even if you do have a general practitioner system on your bike, the chances are that you can't hear when you need to make turns. This is where a Bluetooth helmet can be useful.
Bluetooth helmets come with a general practitioner navigating control system. This means you will certainly be offered in-ear, turn-by-turn directions. I find this feature an excellent addition to my motorcycle journeys considering that I no longer need to pull over to ask for directions.
If you invest in the very best Bluetooth helmet in the marketplace, it will certainly be able to accept voice triggers in addition to giving a general practitioner navigation system. This permits you to interact with the system without letting go of the motorcycle take care of it even for a second.
Safe Communication
Bluetooth helmets are thought-about to add to motorcycle safety and security.
A Bluetooth helmet makes interaction feasible without much of the damaging consequences. You can couple your phone with your helmet and go to telephone calls without releasing the motorcycle. As soon as you have connected your helmet with your phone, you are cost-free to answer as well as make phone calls without requiring any kind of input from your hands.
Things to Consider When Buying a Bluetooth Motorcycle Helmet
When making a decision on which Bluetooth helmet to buy, there are several different elements to take into account. Here are some things to consider when you're considering your very first Bluetooth helmet purchase: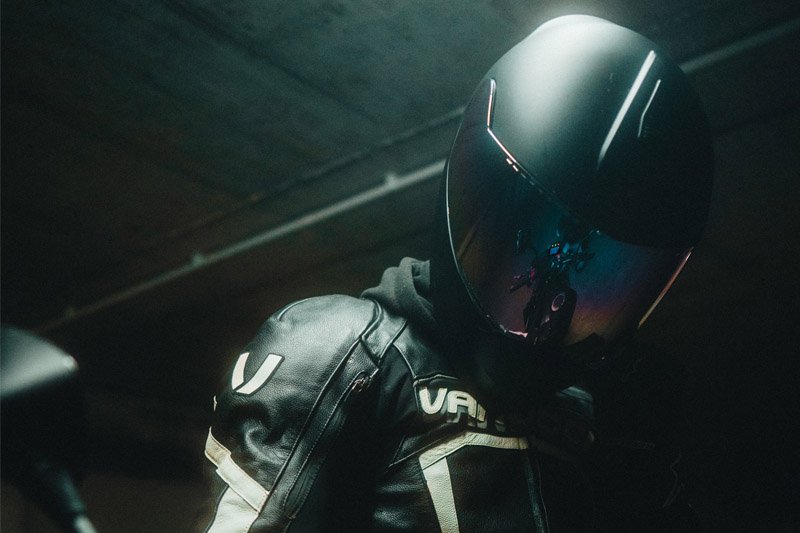 Budget & Do Research
Bluetooth motorcycle helmets are normally on the expensive side, but also within this premium array, you will certainly locate items that are as well costly as well as some that are rather affordable. You are required to set a spending plan from the start and sort through the products accordingly. If you do not do so, you are bound to get confused with the variety of alternatives.
Additionally, while there is a compromise between price and high quality, not all costs products have features that justify their high expense. Be wary of such things. Do not simply assume that the high quality of a helmet will be excellent because it is pricey. Do your research and check out Bluetooth motorcycle helmet evaluations. After that examine whether the rate is a reflection of the top quality of a provided thing.
Check our Best Budget Bluetooth Intercom
Facial Protection
While there are a number of Bluetooth helmet choices for open face or fifty percent mask motorcycle helmets, these are not as risk-free as Bluetooth helmets with a full visor. Aside from the high quality of the Bluetooth technology, you need to additionally think about security layout when it pertains to your helmet. A full-face helmet is far more protective than one without a visor.
Number of Riders
Which motorcycle helmet is the best for you will certainly rely on what you want to get from it. For beginners, make a decision on how many cyclists do you wish to stay connected with on the road. This decision needs to be made prior to acquiring because different headsets permit you to attach to a varying variety of units. You don't wish to obtain stuck with an item that only enables you to connect to one cyclist when you need three.
Additionally, the number of individuals you desire to link to governs the series of the product. For instance, a variety of 500 yards could be greater than sufficient for little teams but not for huge ones. Therefore, count your travel buddies prior to you going looking for the very best Bluetooth helmet.
Venue Used
Do you plan on going on an adventure on your motorcycle where open areas surround you? Or do you require a helmet for the city? Where you will be riding also governs the type of product that is suitable for you.
This is due to the fact that an open field does not have as many obstructions as a hectic city roadway. In a similar way, if it rainfalls a whole lot where you live, you need to get a waterproof Bluetooth helmet.
DOT Certified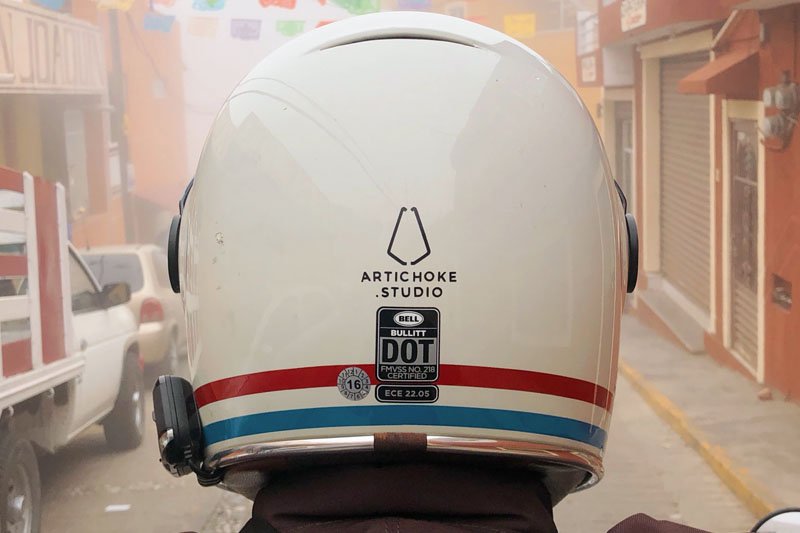 Only acquire a Bluetooth helmet if it features a DOT sticker. This indicates that the helmet has actually fulfilled the Division of Transportation safety qualifications as well as will be safe and secure to wear along with technologically useful.
High-Quality Sound
The degree to which a provided product is able to cancel noise as well as whether it gives you crisp and clean audio is what makes or damages a motorcycle helmet. You require to ensure that the product you choose has an abdominal improved stereo. This is because, at the end of the day, if the top quality of the sound is bad, none of the attributes of the Bluetooth helmet mean a lot.
Comfortable
Keep an eye out for other features on the helmet that might make or damage your acquisition decision, such as deflectors, vents, as well as adequate extra padding. The helmet ought to additionally be a comfortable weight.
Cautious Factors To Consider to Observe While Using Bluetooth Motorcycle helmet
Helmets are indicated to give you safety and security while you ride. They aid you to avoid any type of head or brain injury in case of any accidents as well. However, a Bluetooth helmet can reduce your guard as well as cause you to meet even more accidents if you are not cautious. So, below are some of the things that you have to take care of while making use of a Bluetooth motorcycle helmet.
Always connect the helmet to your device before starting your trip. This helps you stay prepared; otherwise, you may diminish while trying to locate the Bluetooth switch as you ride.
Make sure the audio having fun inside your helmet is not as well loud. It can sidetrack you from the road. As well, even a short-lived disturbance can be harmful to both you and also other individuals around you. So, it is best to keep the volume to a degree that does not get rid of the sound from your environment.
Stay clear of transforming radio networks or songs while taking any turns. This once more may create your motorcycle to topple over as it is less complicated to lose balance while taking turns.
FAQs Pertaining To Bluetooth Motorcycle helmet

How much are a Bluetooth motorcycle helmet?

Bluetooth motorcycle helmets run in between $150-$350, which implies that on the less expensive end of the range, a Bluetooth-enabled helmet doesn't set you back that far more than a traditional helmet without Bluetooth capacity.

Nevertheless, a vital thing to think about with Bluetooth technology is that normally, you get what you spend for– a less costly Bluetooth helmet is possibly not mosting likely to have the very same range or clearness as an extra costly one.

Because Bluetooth helmets on the more affordable end of the cost variety aren't that far more pricey than typical helmets, this makes a set of them a great financial investment for a rider and their passenger. Due to the fact that both helmets are so close together, any kind of connection issues that you could encounter with a less costly helmet are somewhat alleviated by closeness.

However, a lot more pricey Bluetooth helmets might befall of the budget plans of some riders. If the interactions and also navigation facets of the helmet are not used as long as the songs is, this can make the cost of the helmet more than the worth to the motorcyclist. It all relies on the motorcyclist and also just how frequently they utilize their helmet's auxiliary features.

Can you listen to music with a Bluetooth motorcycle helmet?

Generally, listen to music on a Bluetooth helmet while riding is legal in a lot of states. You will want to examine the certain laws in your location, nevertheless, as they may differ. Furthermore, there are some other policies that you have to adhere to when listening to music while riding a motorcycle.

In the majority of states, putting on headphones while driving a motorcycle is illegal. This means that any Bluetooth helmet you purchase must have audio speakers rather than earbuds that go into your ears. Furthermore, some Bluetooth helmets use noise-canceling capabilities– and this can be extremely dangerous.

Therefore it is best to get a Bluetooth helmet with audio speakers that sit by your ears yet not in them. Most states allow motorcycle riders to lawfully listen to music while they ride, as long as the music doesn't interfere with their capability to drive. Most Bluetooth helmets have buttons outside for avoiding and stopping briefly tracks, as well as you should memorize these before using your helmet.
Motorcycle mechanic, writer. Interested in motorcycle gear for years. Like to stay up to date with the newest products and techniques of the motorcycle.