Description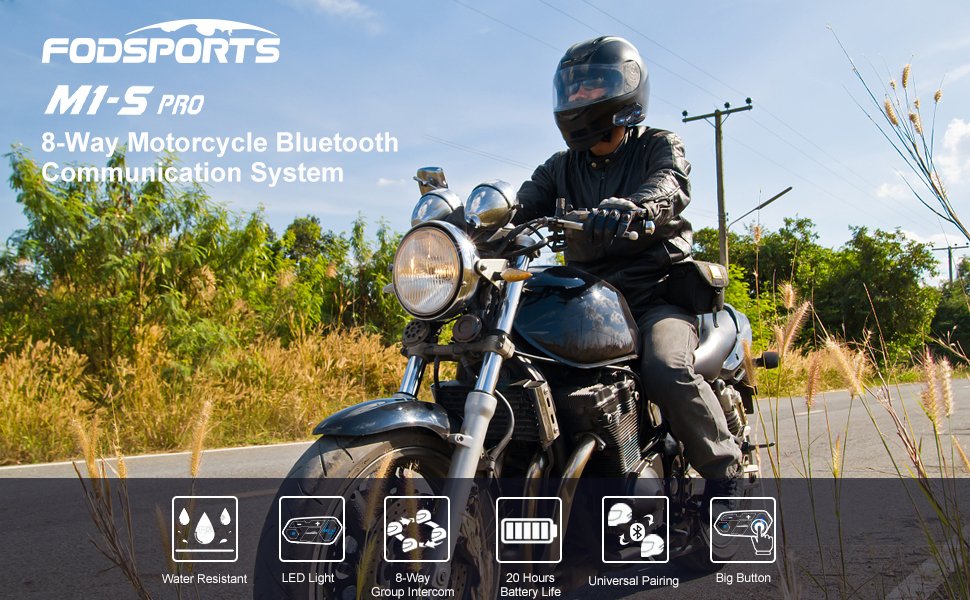 Reasons You Need Fodsports M1S Pro Intercom Bluetooth Headsets
In Your Motorcycle Helmet
Have A Conversation With Your Passenger Or Other Riders
Stream Music or Any Audio From Your Phone To Your Helmet
Get Navigation Instructions Spoken To You
Make or Receive A Phone Call
Receive and Send Text, Email, or Other Messages
Bluetooth 5.0 Technology
The M1-S pro motorbike communication system has a high degree of compatibility and stability. When used, the Bluetooth connection speed is very fast.

It can help you talk to 8 riders at the same time within 2000 meters, and the maximum effective communication distance between two motorcycles is 500 meters.

During intercom, if you want to use the phone function, just press the intercom button to switch.
CVC Professionals and Hi-Fi
The M1-S PRO motorbike intercom comes with speakers and microphones that use advanced CVC noise reduction technology to eliminate noise and protect your hearing.

Stereo Hi-Fi technology can provide you with high-quality, high-definition sound, especially for bass with high reproducibility.

Even at high speeds, the voice of the Bluetooth helmet headset quality will not be affected.
IPX6 Waterproof
The temperature range of the M1-S pro motorbike Bluetooth intercom is very wide, -10℃-55℃ (14F-131F).

Note: When used in rain and snow, it can resist splashing rain and snow without damage. If it rains a lot, for safety's sake, we suggest you take a break.

Note: motorbike Bluetooth intercom cannot be completely submerged without damage.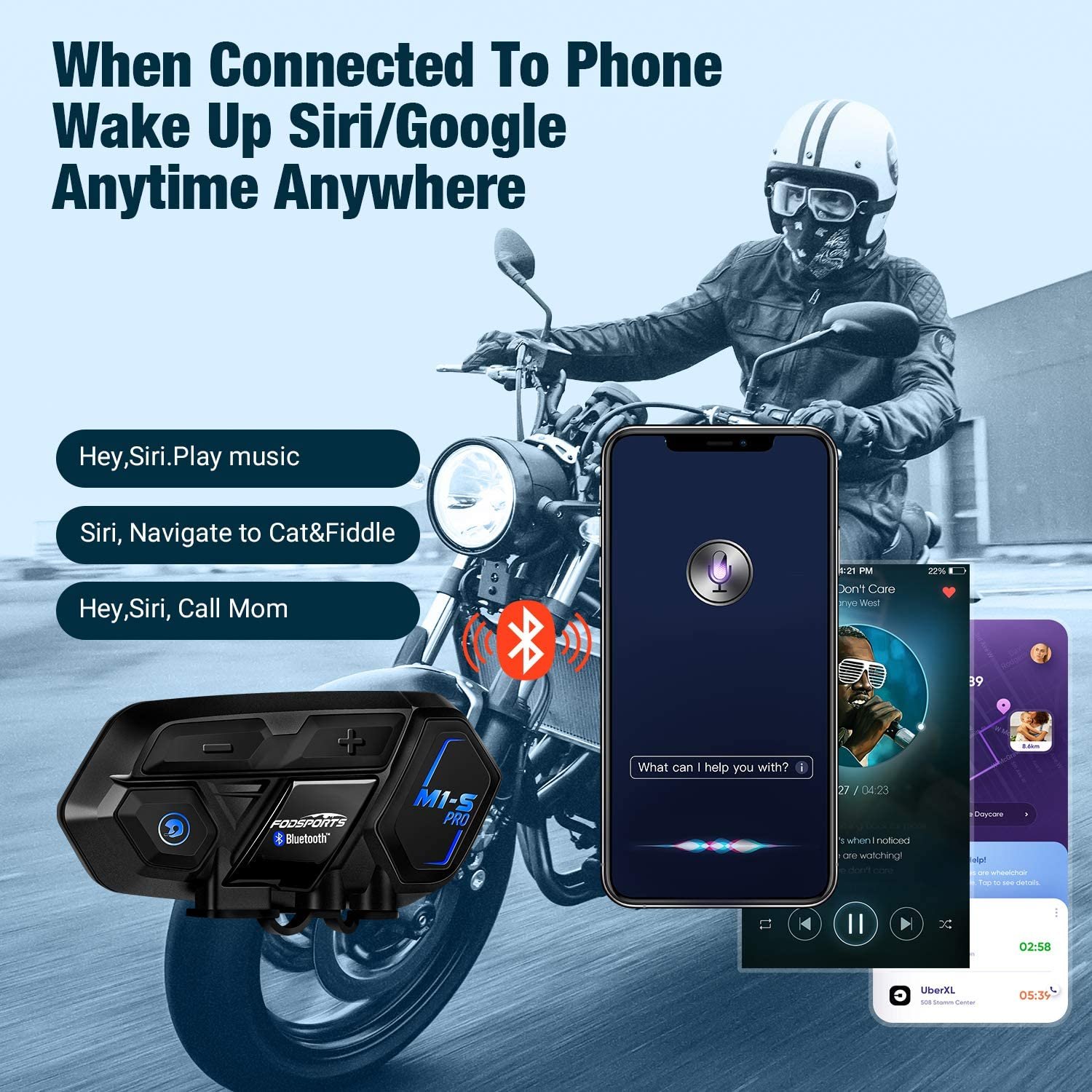 Voice Commands and Hands-free
You can make or receive calls hands-free, access Siri and S Voice voice commands, and listen to the Bluetooth GPS voice guide.

The motorcycle intercom system has a wired connection function and can be connected to the smartphone. You can listen to music and make calls at the same time.

You can configure it to answer calls manually/automatically according to your preferences.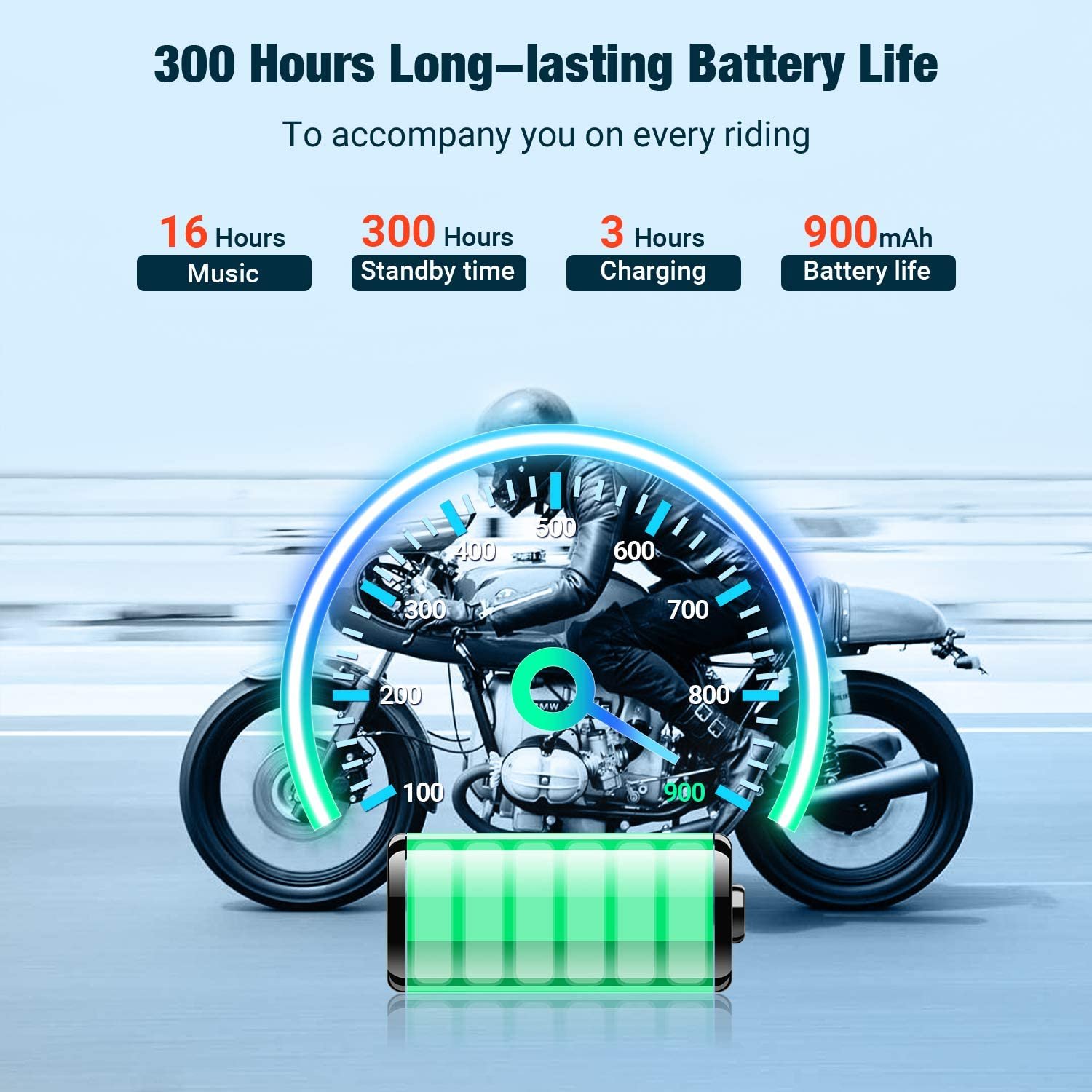 Durable Battery
The M1-S pro motorcycle Bluetooth headset has a 900 mAh rechargeable battery, a specially designed lithium battery, safe and of good quality.

M1-S pro motorcycle intercom can support 16 hours of music, 20 hours of intercom, and 300 hours of standby time.

Using the smart detection function, the voice will automatically indicate the battery level at startup.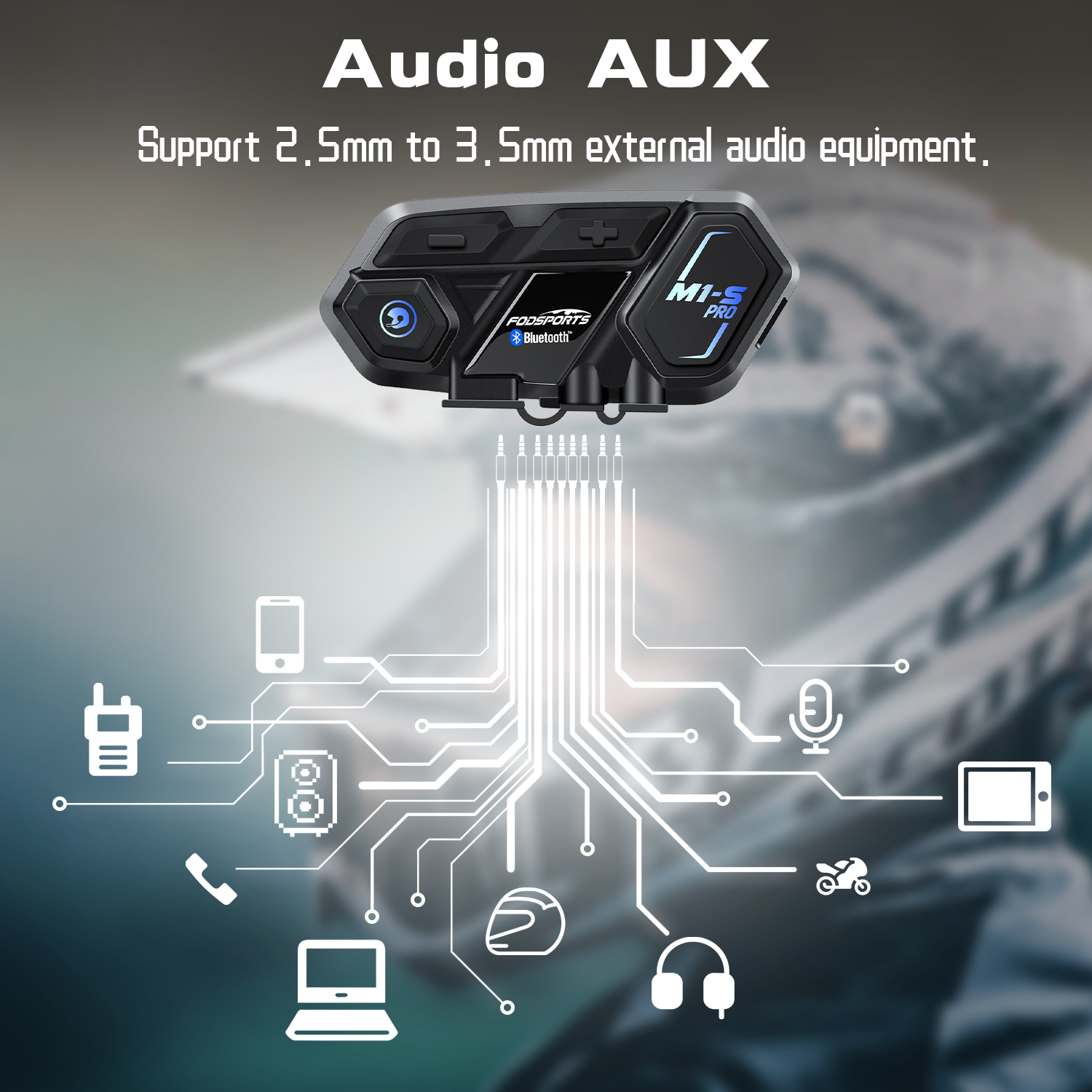 Audio Cable
The audio cable can be used to talk (group intercom) and listen to music/GPS at the same time.

If you want to listen to music while communicating with your teammates, then buy it!

If your phone's audio interface is not the 3.5 mm round hole, please use a USB adapter