Description
Reasons You Need M1S AIR Motorcycle Bluetooth Intercom
In Your Motorcycle Helmet Bluetooth Headsets

QCC chip Bluetooth 5.0 technology
HIFI sound quality, three Sound Effects
Supports music sharing between two riders
Listen To FM Radio, 76-108MHz
Voice Command, Automatic Answering Calls
CVC Noise Reduction, Microphone Mute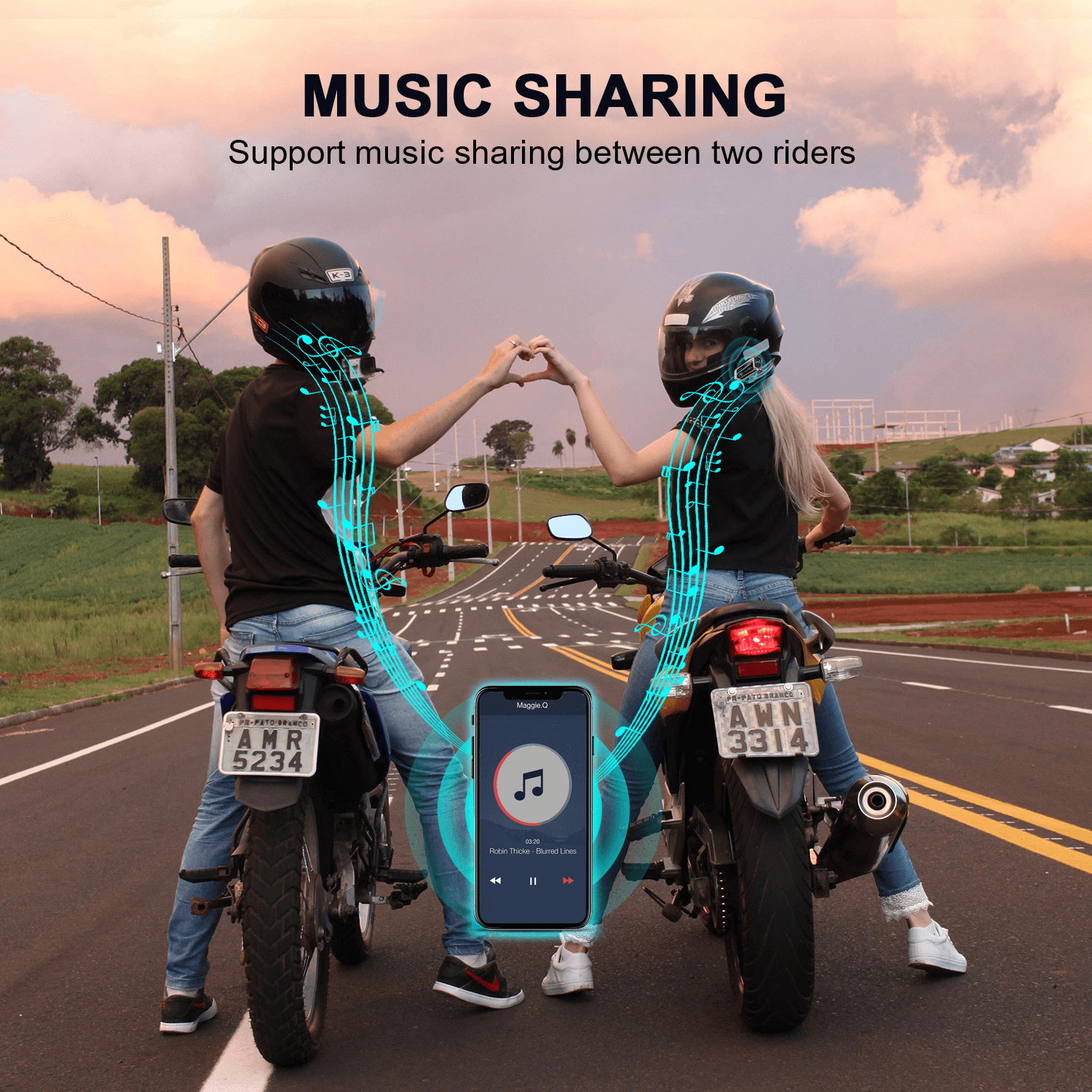 Music Sharing
listen to a song at the same time between two M1S AIR units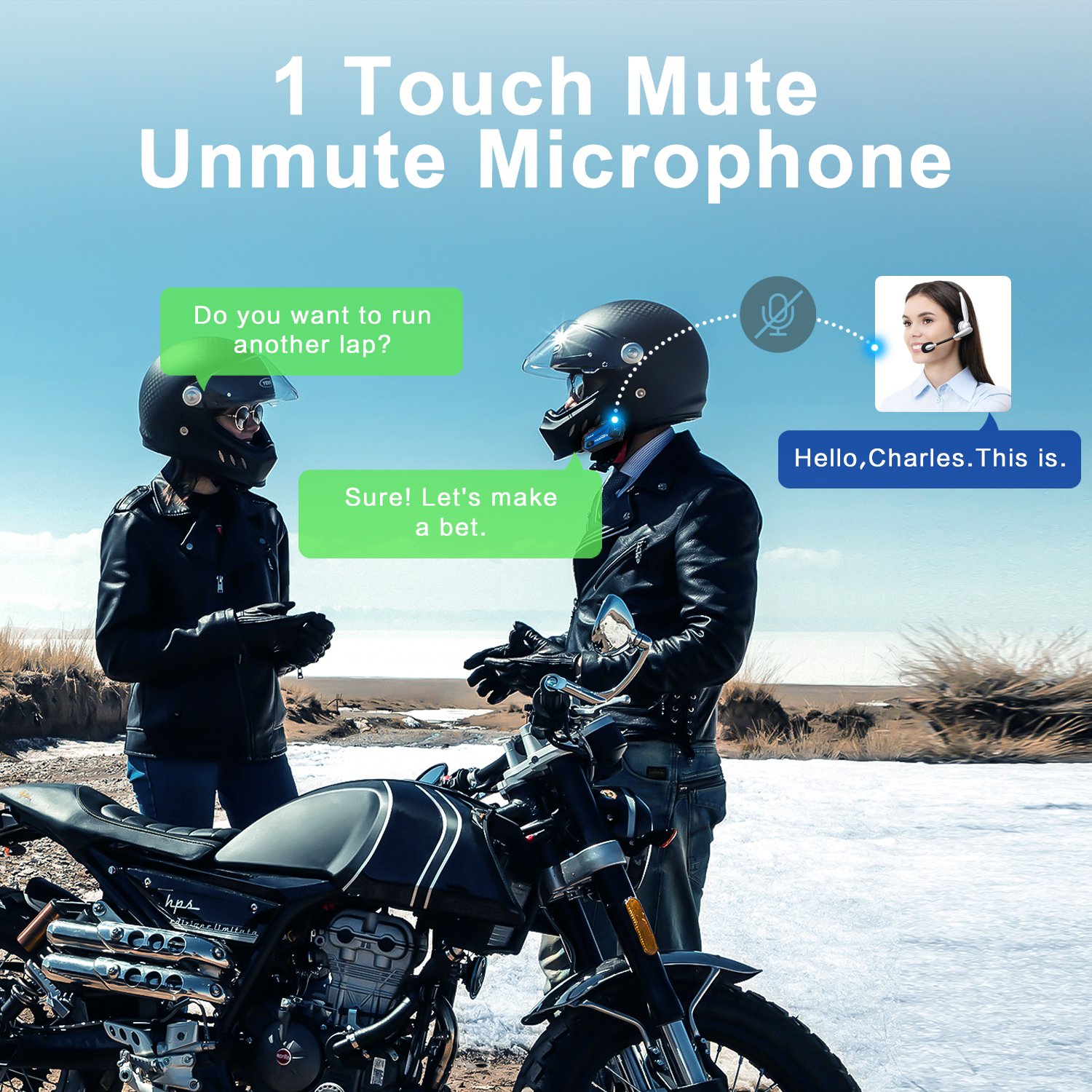 Three Sound Effects
Fodsports M1S AIR Bluetooth headset has three sound effects, HiFi Bass, Popular Golden Classic, Pure Human Voice.
You can now enjoy streaming music at high speeds with unmatched clarity.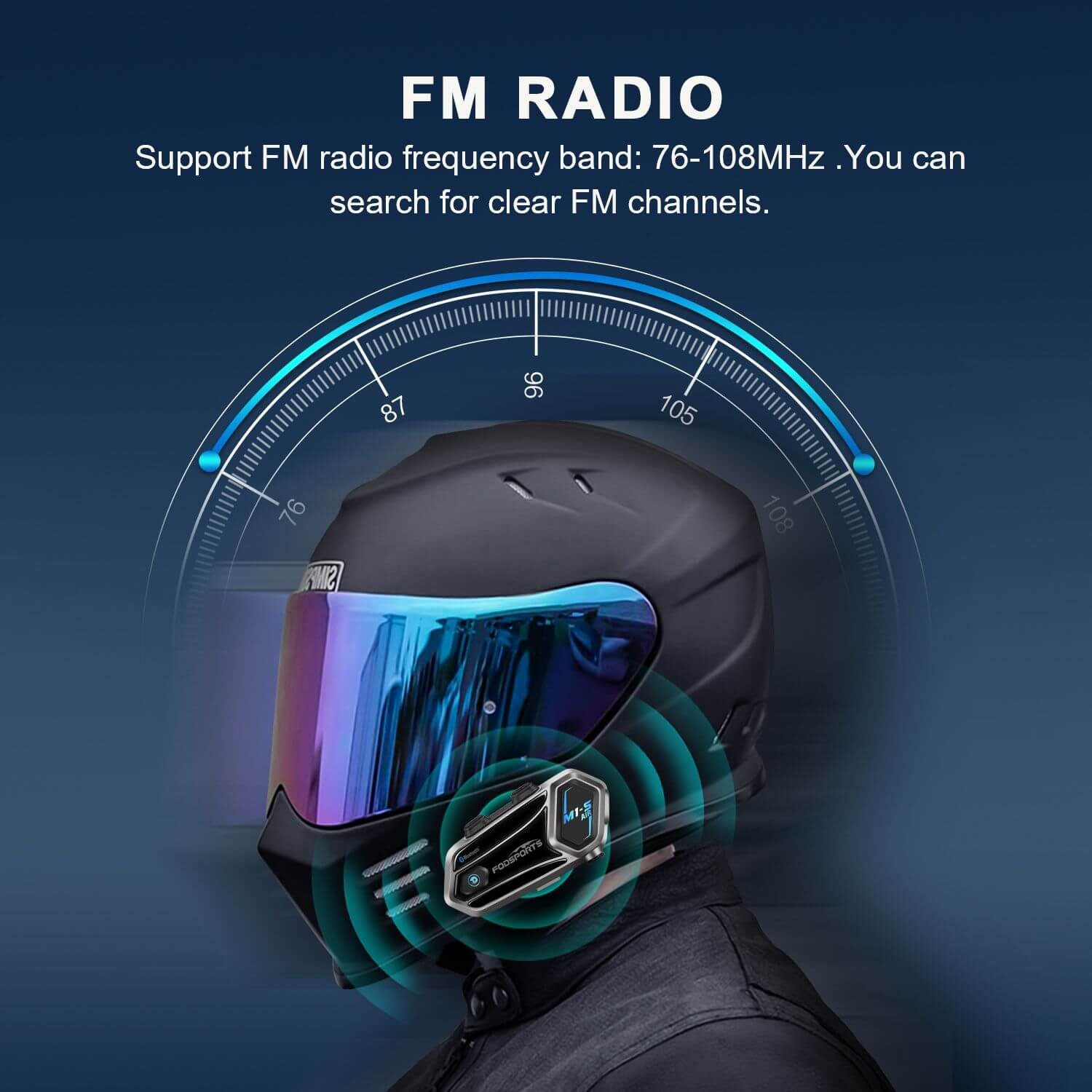 FM Radio
The M1-S AIR also have bulit-in FM radio, so you can receive radio to get the latest news althought you are outside without your phone.
If you feel bored during the trip, you can listen to live events and talk shows, how fun it is!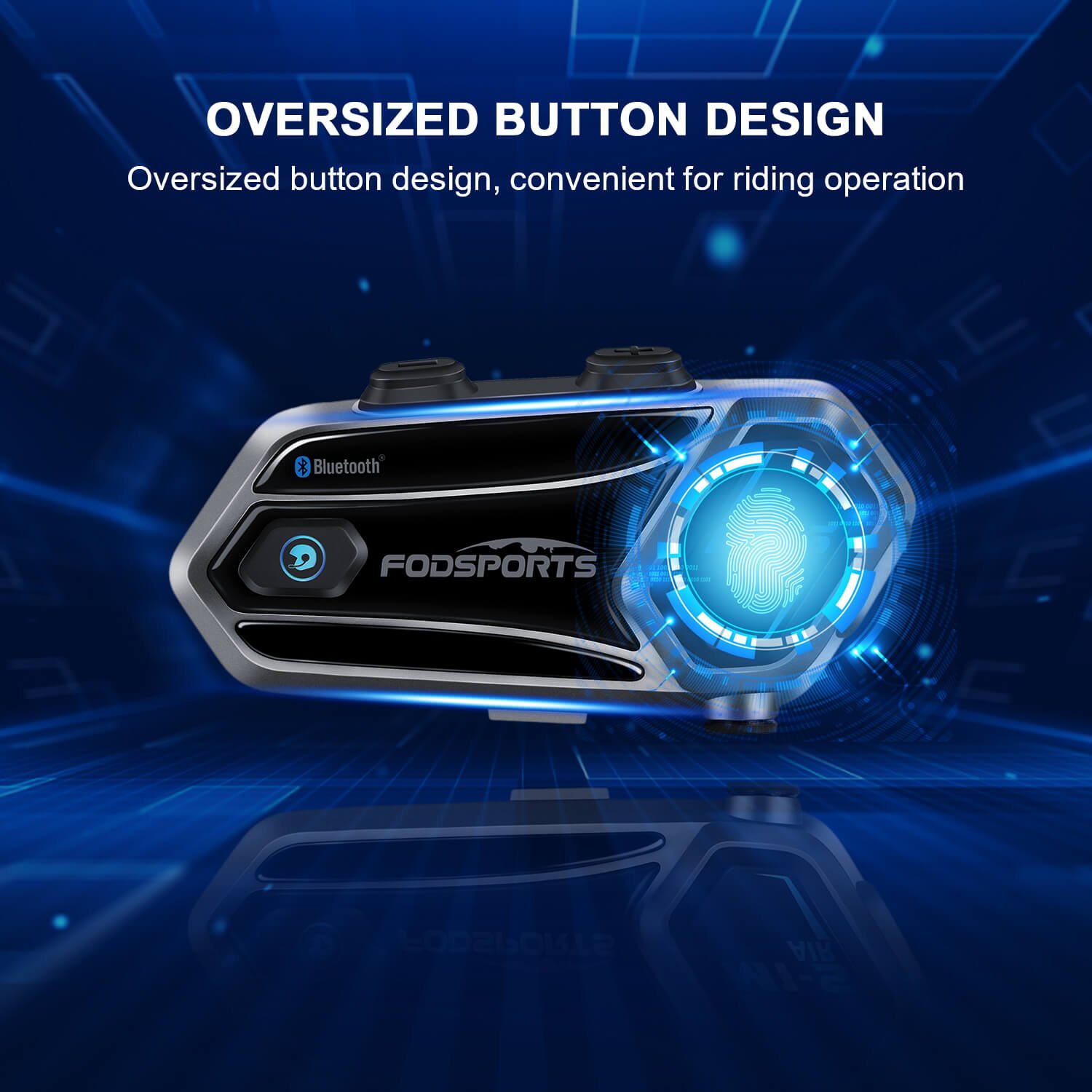 Large Button
allow you to intercom with buddies, make hands-free call, go previsours or next songs, voice dial, easily with gloves on. Keep your hands on the handlebars, make your beloved families and friends less worried.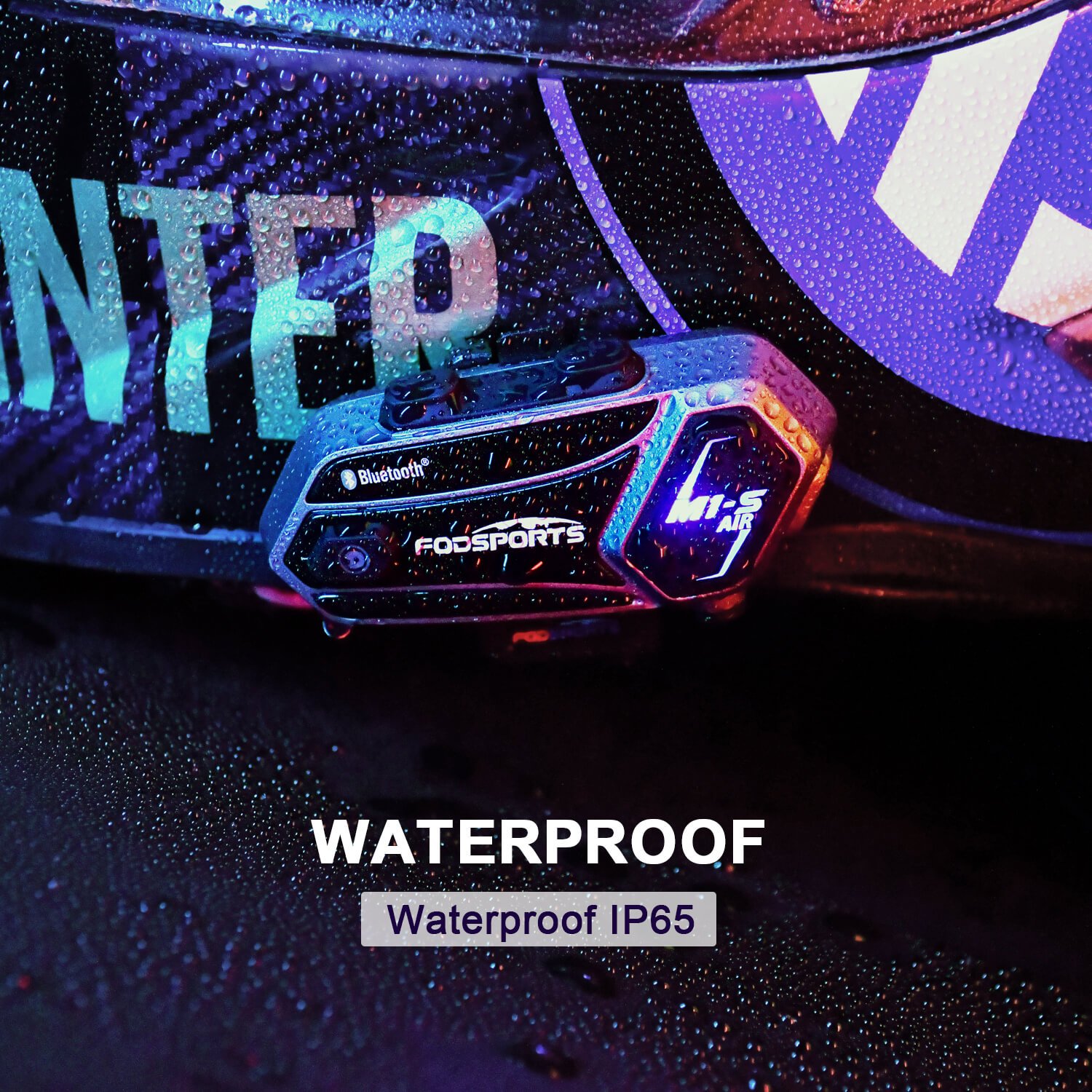 IP65 Waterproof
M1-S AIR Motorcycle Intercom use IP65 waterproof, it won't betray you in rainy day. You can also use it for snowmobile, tree arborist, skiing, ship and so on.
[Kind Remind] Please make sure you had plug in the microphone and speakers port tightly.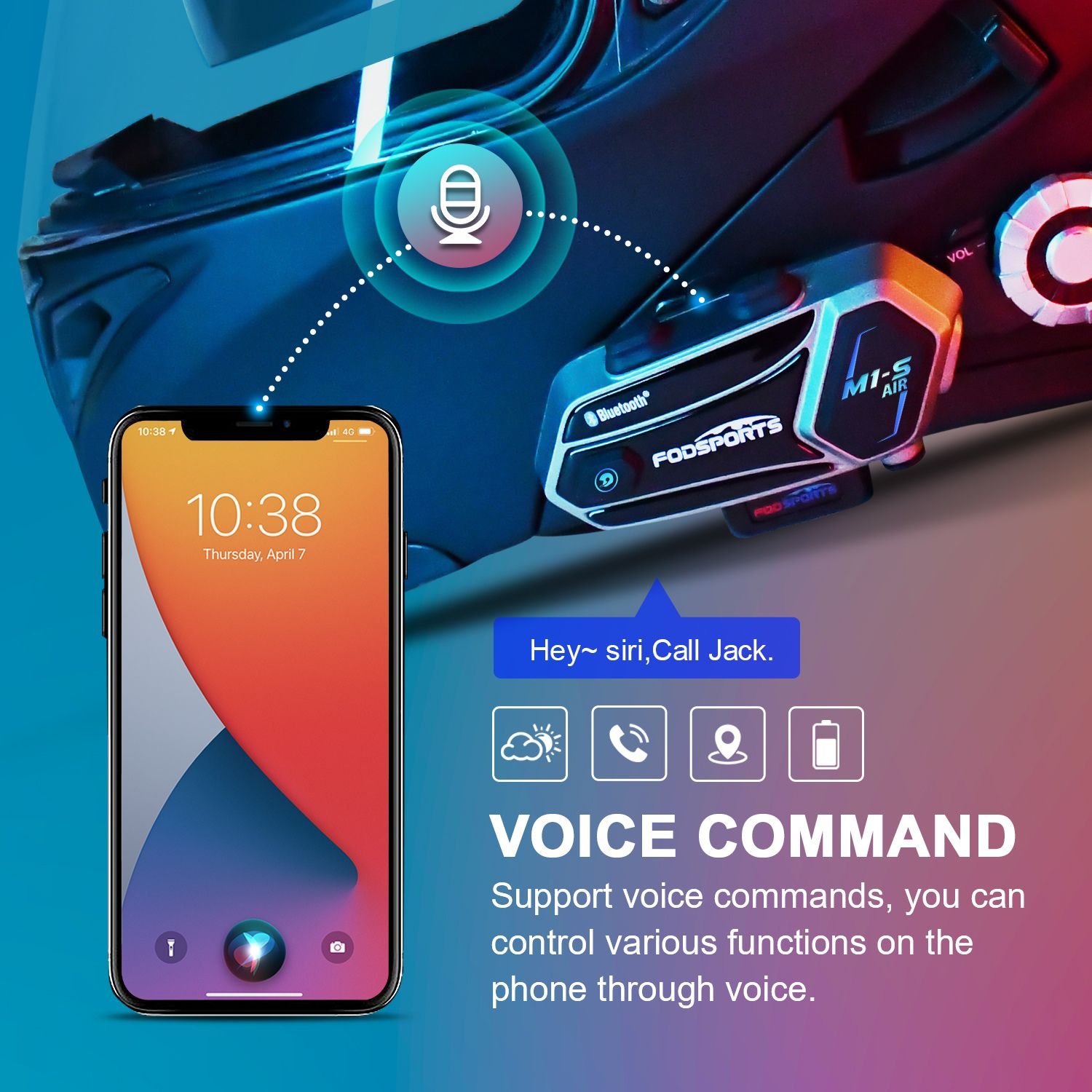 Voice Command
The motorcycle conference intercom supports voice dial. Trigger " Hey, Siri" or S Voice to make calls, keep your hands on the handlebars. You can focus on the road and amazing scenery around you.