Description
Reasons You Need FX30C PRO Bluetooth Camera Headset
In Your Motorcycle Helmet Communication System
Capture Every Adventure, HD 1080P Camera & 360° Rotation Shooting
FX30C PRO motorcycle headset is equipped with three kinds of sound effects.
It can meet the needs of bikers in various activities such as riding, skiing, hiking and trekking.
Waterproof design, so you don't need to worry about the weather.
Noise suppression technology provides the best sound quality for incoming and outgoing sound.
Enjoy mobile music via A2DP or connected to GPS.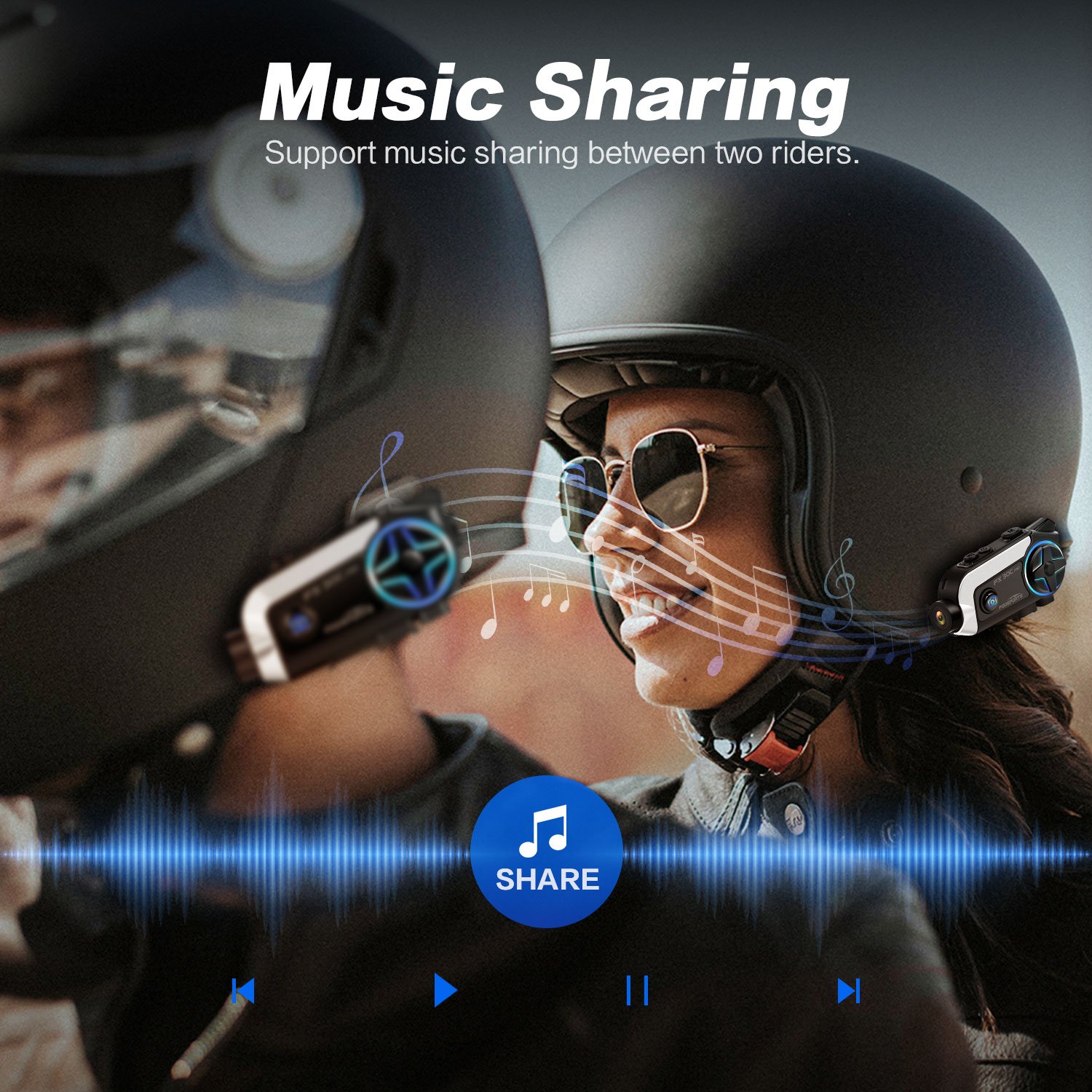 Music Sharing
listen to a song at the same time between two FX30C PRO units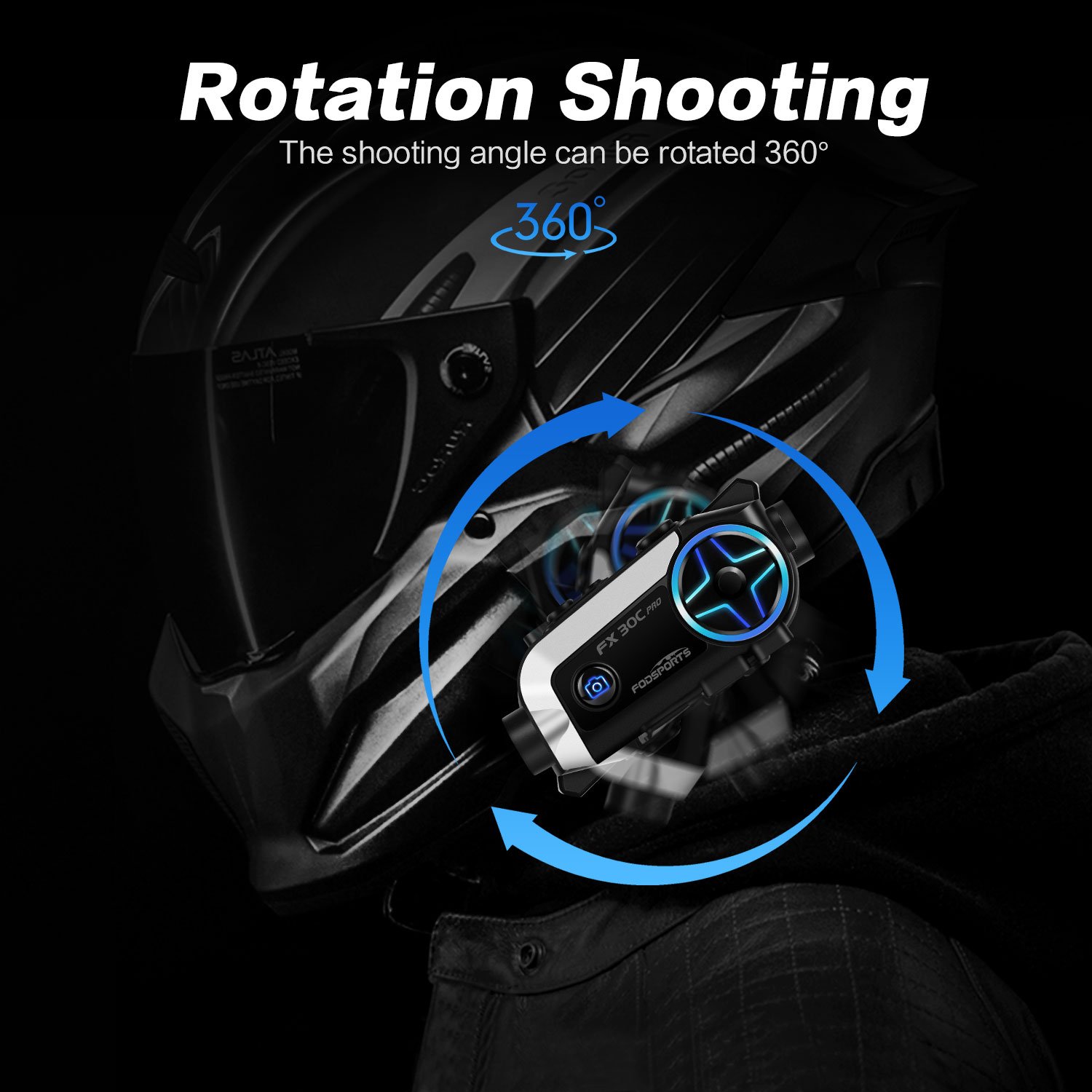 360° Rotation Shooting
Record moments and unforgettable rides with this motorcycle Bluetooth headset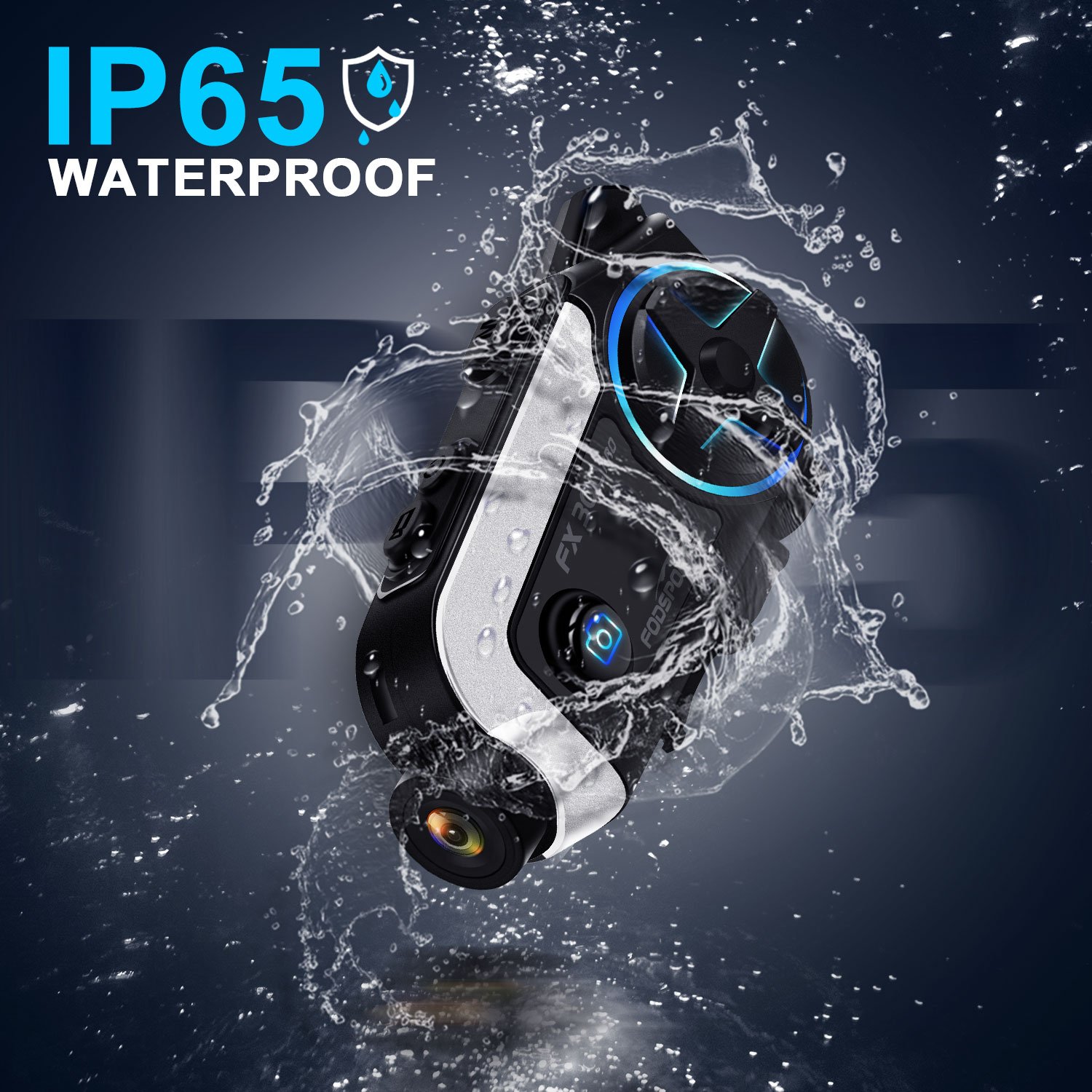 IP65 Waterproof
FX30C PRO Motorcycle Intercom uses IP65 waterproof, it won't betray you on rainy days. You can also use it for snowmobile, tree arborist, skiing, ship, and so on.
[Kind Remind] Please make sure you had plugged in the microphone and speakers port tightly.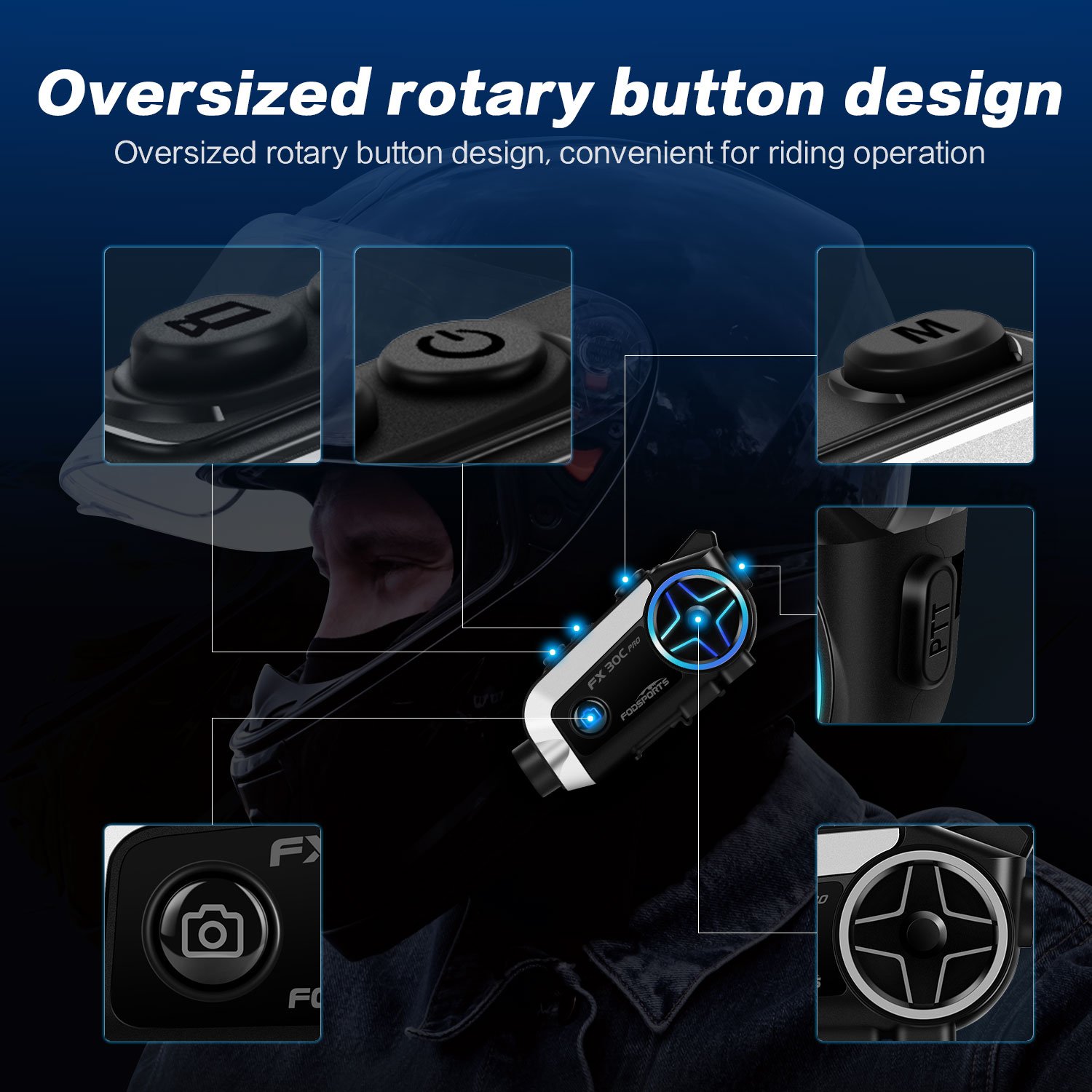 Oversized Rotary Button
allow you to intercom with buddies, make hands-free call, go to previous or next songs, and voice dial, easily with gloves on. Keep your hands on the handlebars, and make your beloved families and friends less worried.
FM Radio
The FX30C PRO also has built-in FM radio, so you can receive a radio to get the latest news although you are outside without your phone.
If you feel bored during the trip, you can listen to live events and talk shows, how fun it is!
Voice Command
The motorcycle conference intercom supports voice dial. Trigger " Hey, Siri" or S Voice to make calls, keep your hands on the handlebars. You can focus on the road and the amazing scenery around you.