Here is some problems you may have when Riding:
When there is a traffic accident, is it easy to find evidence to protect yourself from bad driver?
Do you enjoy motorbike trip across the state but feeling bored after few hours riding alone?
Have you ever regret that your lover is not behind you when you encounter stunning sunset?
Would you like to share the exciting moment and feelings when you complete a perfect wheelies?
If your are worry about these questions , you need a Motorcycle Helmet Cam.
With Fodsports FX30C communicator is top pick for the riders who wants the combination of motorcycle camera and Bluetooth helmet communication system can solve all these problems
Fodsports FX30C Reviews – 6 Riders Helmet Intercom with 1080P Camera
As a unit that captures 1080 high definition video and 2MP photos, the Fodsports FX30C motorcycle camera and Bluetooth intercom is quite affordable.
FX30C combines a motorcycle Bluetooth headset with action camera. When riding with friends, you're able to to create great motorcyle videos and communicate efficiently meanwhile.
You can record the ride, capture and relive the thrilling moments in 1080P high definition.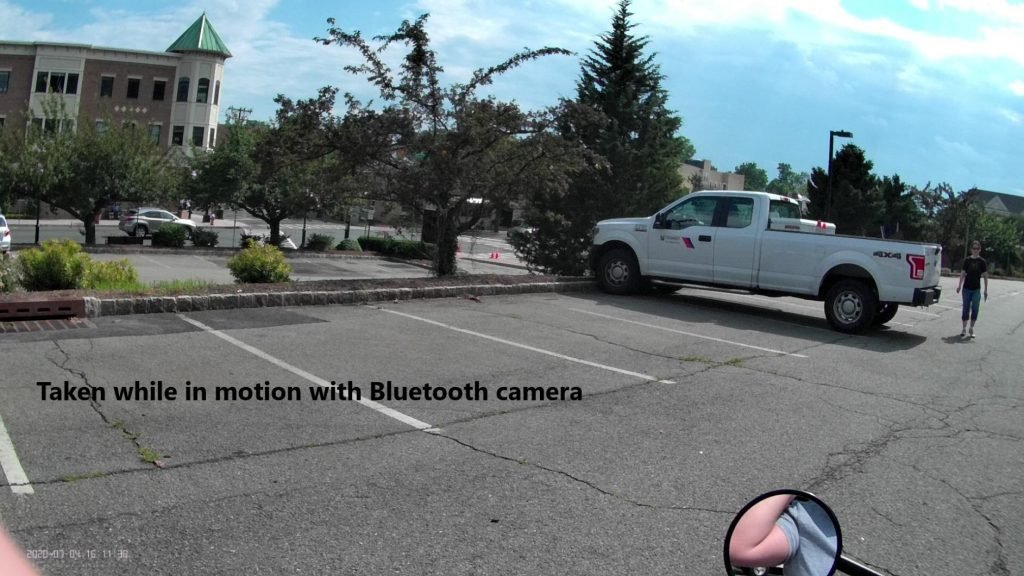 Once involved in any kind of accident, high quality video footage is an important evidence. It's very easy to preview and download the footage with MCAM APP.
BUILT IN WIFI, SMARTPHONE APP FOR EASY SHARE
When having a break on the way, just connect smartphone with motorcycle helmet camera through built-in WIFI, using MCAM APP, riders are able to preview and download the footages shot by FX30C motorcycle headset camera.
After download, you can share the wonderful moments with lover, family and friends in first angle vision.
Take 2MP photos in still snapshot, 1 button switch to capture video in 720P or 1080P, the camera is very easy to operate even with gloves on. When Bluetooth is on, voice prompts will update you camera status.
Under video mode, the camera will loop recording( 3 minutes default), and cover earliest footage when memory card is full. You can save important highlights, preview and download via smartphone app.
Package comes with 32GB SD card (MAX), solve the problem caused by the compatibility of card.
It's great to be able to revisit your ride. I own a previous version without the camera and it connects to the old one perfectly.
A great feature is that the base clips to your helmet and the device is easily removed for charging or security. Once you download the app it's easy to connect it to your phone for setting up the camera view.
After you set it up you need to disconnect the WiFi. This will prevent the battery from draining.
You can record your trip and listen to your favorite music as well as use the intercom feature at the same time. If you don't disconnect the WiFi your streaming stations won't work.
When you are done with your trip and want to view what was recorded you simply reconnect to the WiFi to view, edit, share or delete the recordings.
But you 100% can record your road trip and listen to music at the same time.
As far as the size goes it's just a little bigger the my old one without a camera so for the size it has a tone a features. You don't even know it's there once installed.
As with any device that is sitting in the wind the sound being recorded is N/A but the picture quality is great.
I definitely recommend this device. If your on the fence get it you won't regret it.
Design & Installation

1 BUTTON VOICE COMMAND ENSURES YOUR SAFETY
For most Bluetooth helmet intercom headset, you need to press and hold the MFB button for 2 seconds to trigger Siri voice dial assistance. You may accidently turn on other functions by mis-evaluate 2 seconds.
Thus Fodsports FX30C designed the voice dial button under the metal base. Press it once only takes a second. With access to smart voice dial, you're able make or receive hands-free call.
Just keep your hands on the bars, focus on the road. Or should I say, enjoy the safe, simple and joyful ride?
Mic Options
Comes with an interchangeable boom mic and soft-wire mic, you can use the Bluetooth motorcycle helmet intercom for full face helmet/ half helmet/ open face helmet/ modular helmet and so on.
Bluetooth Pairing:
Will this work with other intercoms (universal)?
Yes,the fodsports fx30c motorbike helmet intercom can work with the other Bluetooth intercom.
It not only can be connected to the Fodsports products,such as FX6,FX4,F1,M1S PRO,FX8,
but also the Bluetooth headset of other brands,SUCH as LEXIN/CARDO/SENA.
Sound Quality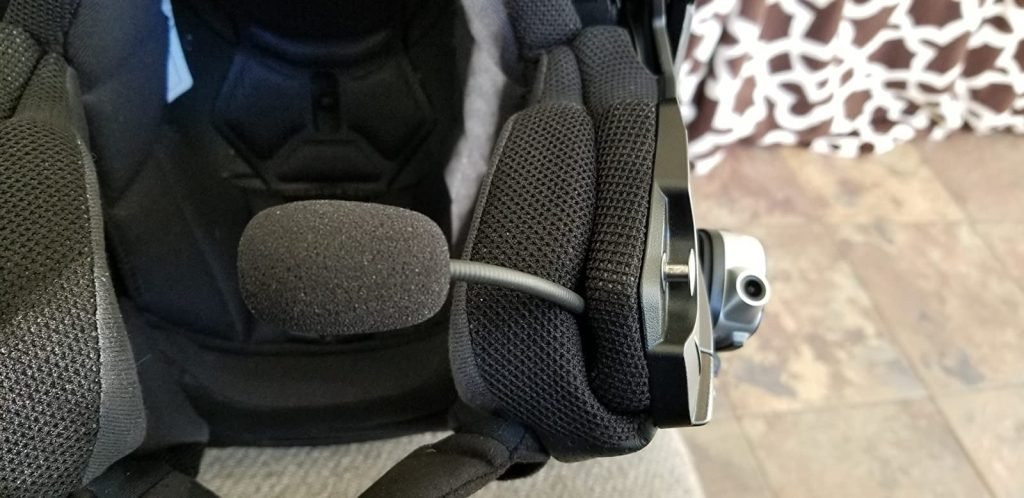 Upgraded 40mm diameter speakers unit features advanced CVC noise cancellation technology, you'll enjoy the stereo music with stunning high frequency and amazing full bass tones.
Less echo and noise under motorcycle engine and continuous wind, improve call quality, protect your hearing meanwhile.
Both the video and audio (radio) quality work excellently, the bass is very good! I definitely recommend.
Connection Range
When riding with buddies, you can talk to up to 5 other riders/ passenger at 500 meters intercom range with your natural voice, needn't yell or shout at each other.
Battery Life

1800mAh Ultra Battery Capacity Accompany You To Challenge The Unknown
Fodsports FX30C Bluetooth headset motorcycle with 1800mAh amazing battery life,which enough to support you to record the beautiful scenery and enjoy the cheerful music.
safer

more reliable

no danger of expansion or explosion.
You can get:
2400 minutes intercom

2880 minutes music

3000 minutes calling

3 hours charging
Is this system waterproof?
Yes,Fodsports FX30C Motorcycle Bluetooth Headset communication system uses the professional waterproof system.Don't need to worry about the snow/rainy day.Never stop,challenge yourself.
Conclusion and Rating
So I've waited and searched for something like this.
From customer reviews:
I didn't want to pay a jacked-up amount for other Bluetooth cam makers (you know whom I mean).
This has everything I am looking for, a cam (for video or photo), intercom with other riders, Bluetooth for calls and music, but most importantly an assistant button, to bring up Siri (for Apple), Google Assistant (for Android), and even Bixby (Android Samsung phones).
I can basically do everything through Siri without lifting my hand off the handlebar or take off my gloves.
The quality of the video is on par with my older GoPro which I mainly use as a dashcam, and there were many times I had forgotten it was on my bike and I left it parked with the camera sitting on my handlebar!
Luckily, no one has stolen it. The sound quality is also very nice and loud & clear, louder than my older Bluetooth comm. Now for the appearance, it is a little bulky, but it has a built-in camera, so I didn't expect a slim device.
Because this thing does so much there are quite a few buttons that can be accessed with gloves on, but the only thing I wish they had done differently is to have an actual jogger dial, the silver disc is actually a button that has different functions when long pressed, double-tapped, short pressed, etc.
I can't speak for the battery life just yet as I haven't taken it on a long trip yet, but the cool thing is you can charge it while using it, with a direct plug to the bike or USB power bank, which is very nice.
So I am loving this thing, and recommend it over the more expensive options. Keep you posted, ride safe!
FX30C Bluetooth Camera Headset
$289.99
WORKS WITH UP TO 6 RIDERS
8.0/10
Pros
1080P high quality camera
CVC noise cancellation
1800mAh Amazing battery life
access to Siri (iPhone) voice commands
Cons
need to find the correct angle and place on helmet
With over 10 years of experience working on cars and trucks Item Training Supervisor Richard Reina is known around the office as one of our technical experts & real an "automobile person".
His rate of interest began, in his very own words, "at the age of two when his father educated him the distinction in between a Chevy and a Ford. Since then it's been cars regularly."
As a serious lover of practically all things with a motor Richard can address nearly any kind of inquiry related to car upkeep, fixing, or restoration & is a fact professional in electric motor background.