Description
Capture Every Adventure, 720P/ 1080P Loop Recording
Stream Music or Any Audio From Your Phone To Your Helmet
Get Navigation Instructions Spoken To You
Make or Receive A Phone Call
Receive and Send Text, Email, or Other Messages
Listen To The Radio
Build for 1080P Video Wifi Recorder Camera Intercomunicador

Record Every Moment for your needs.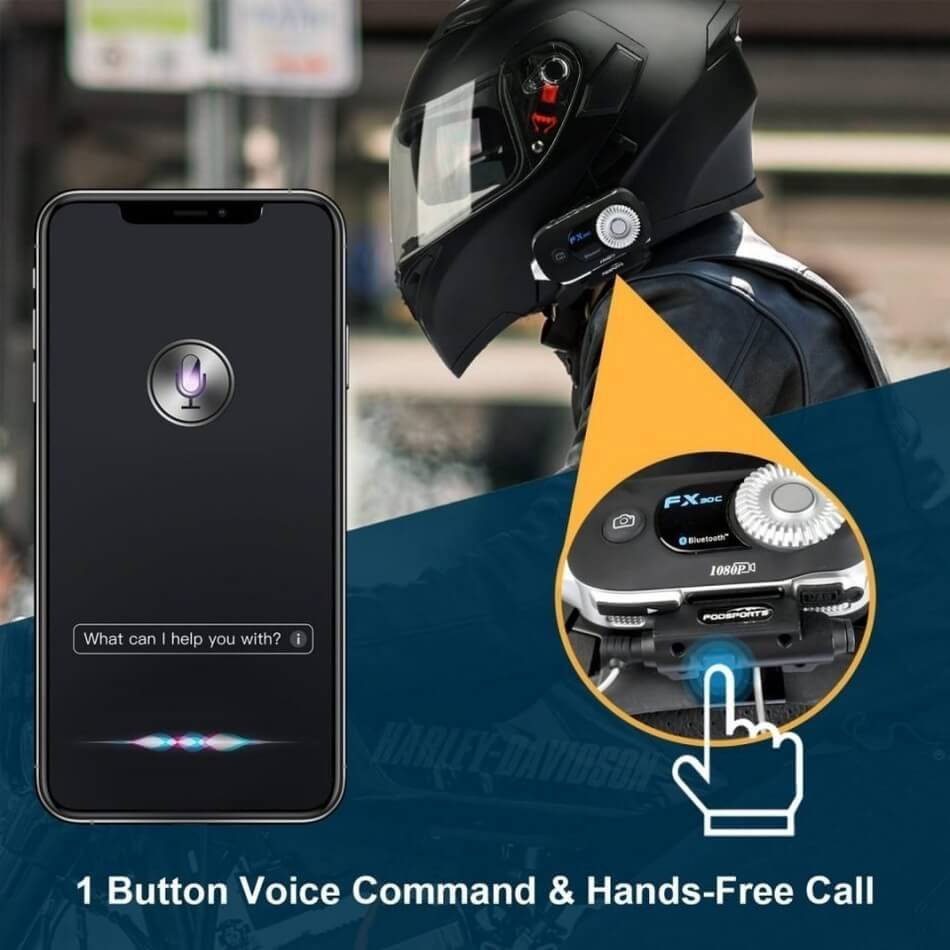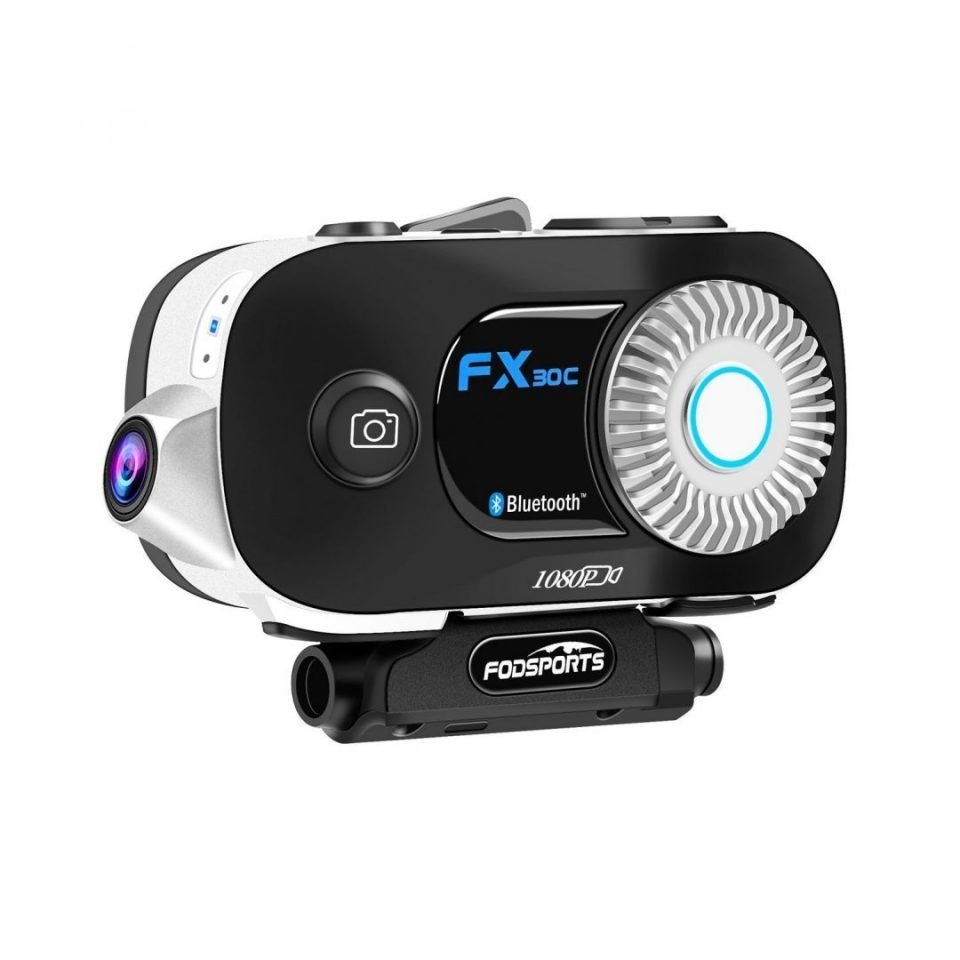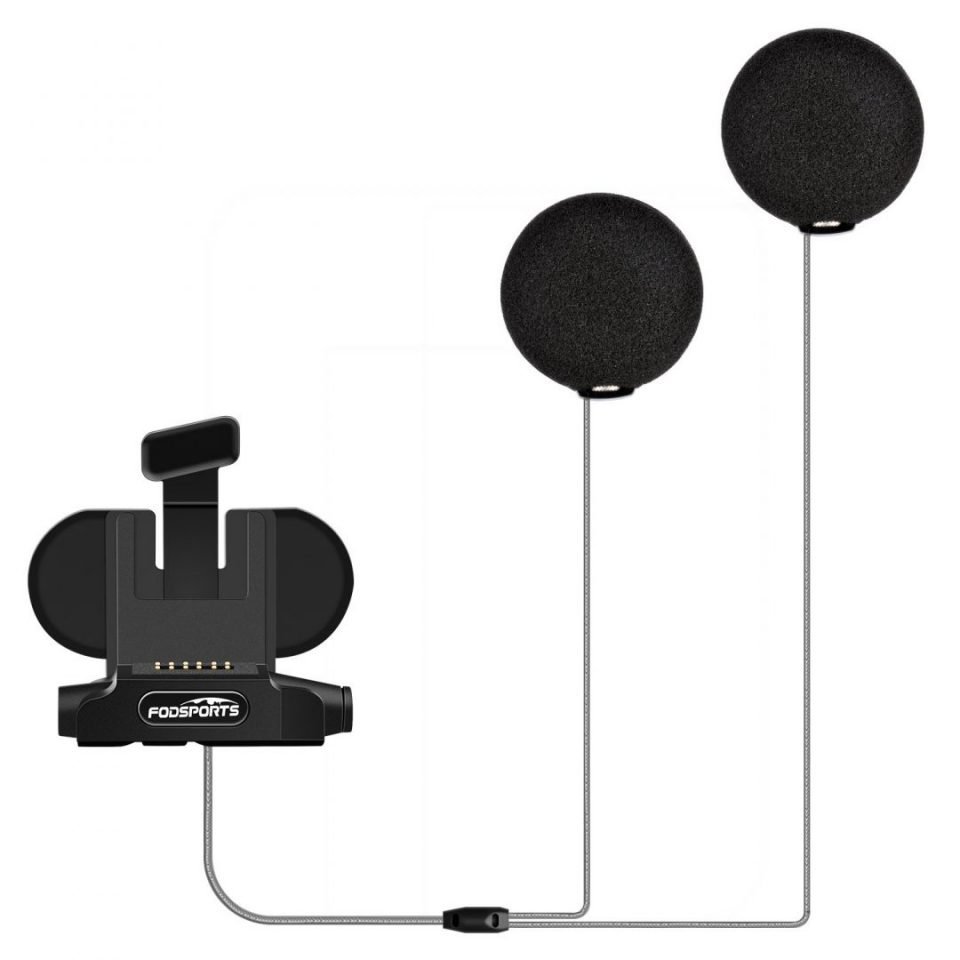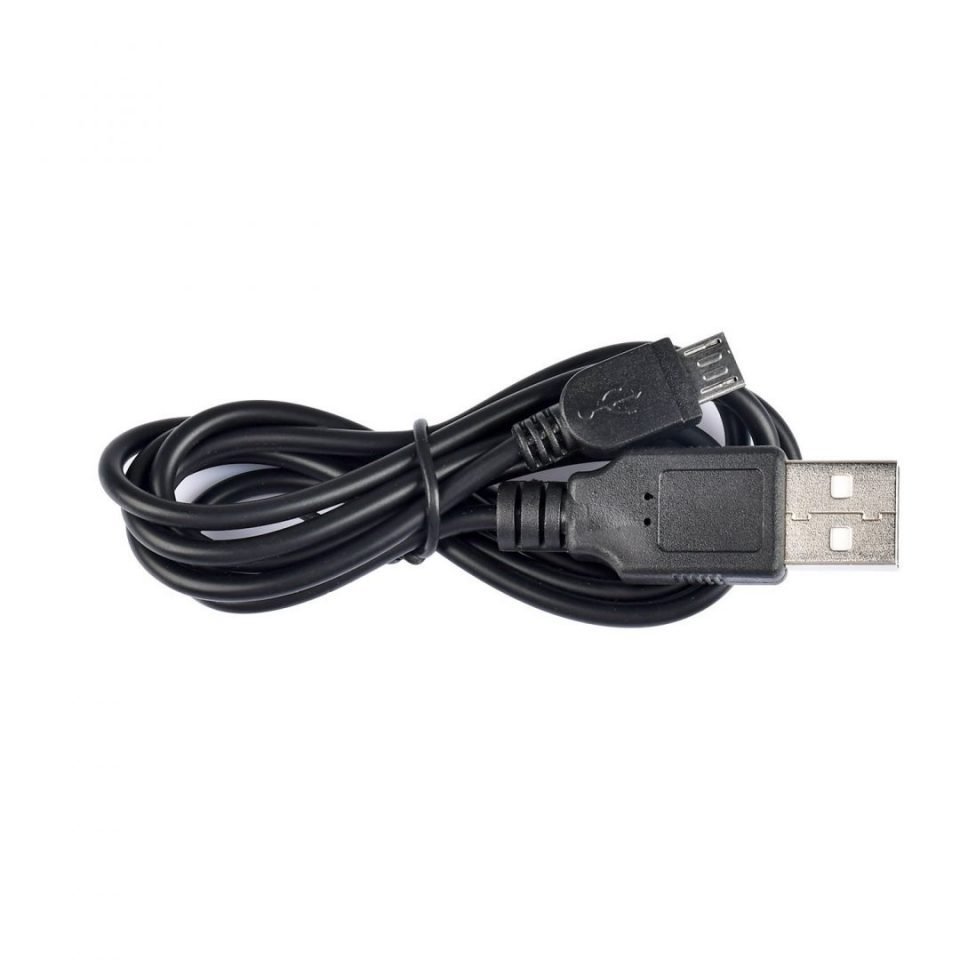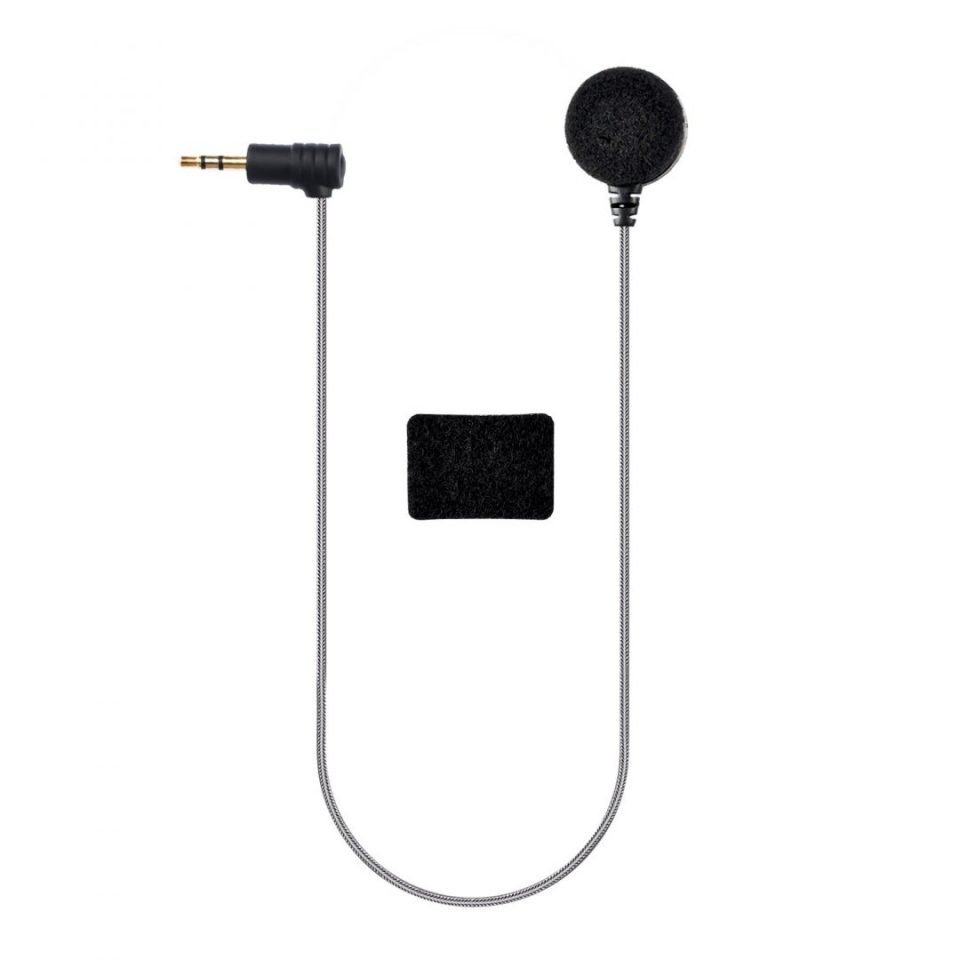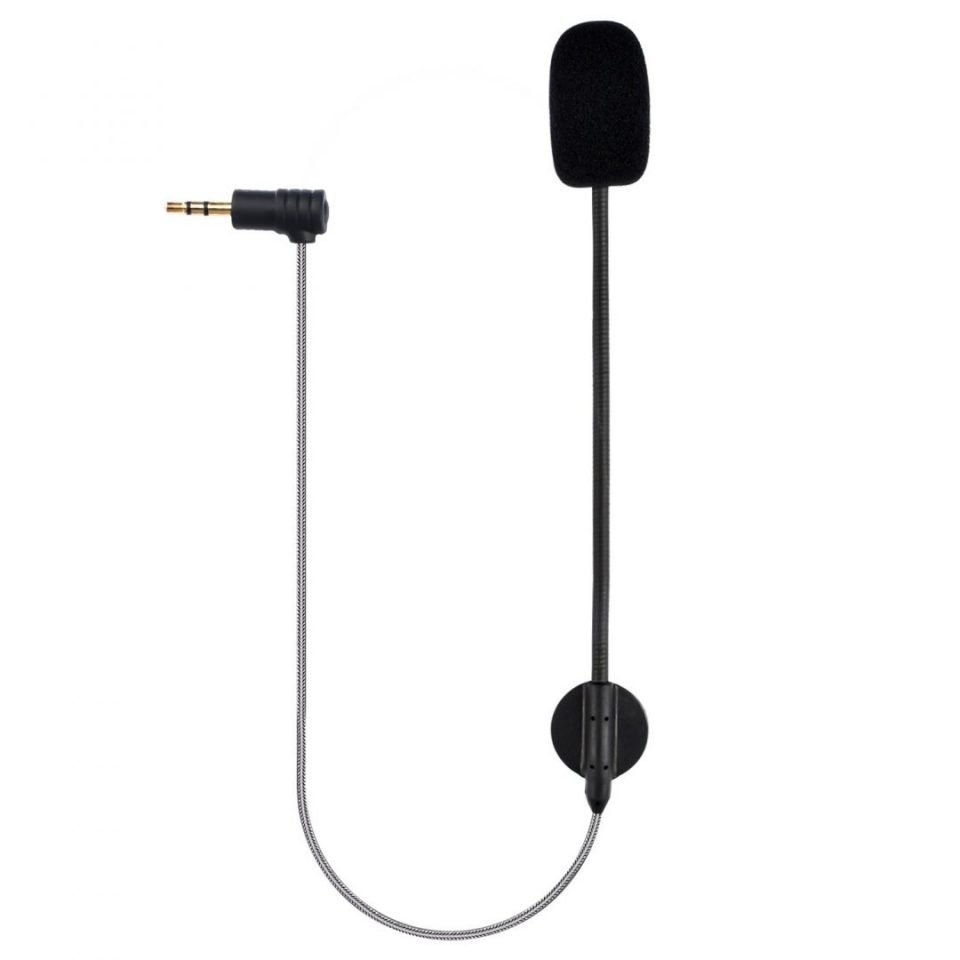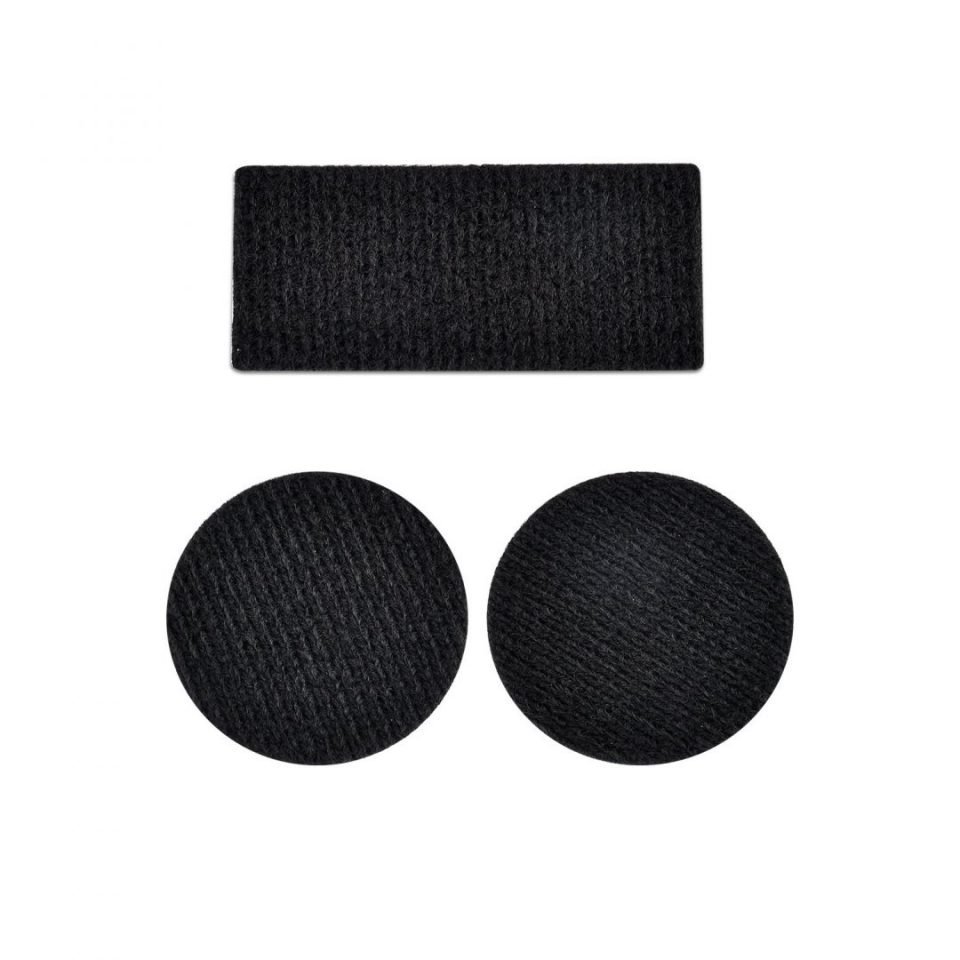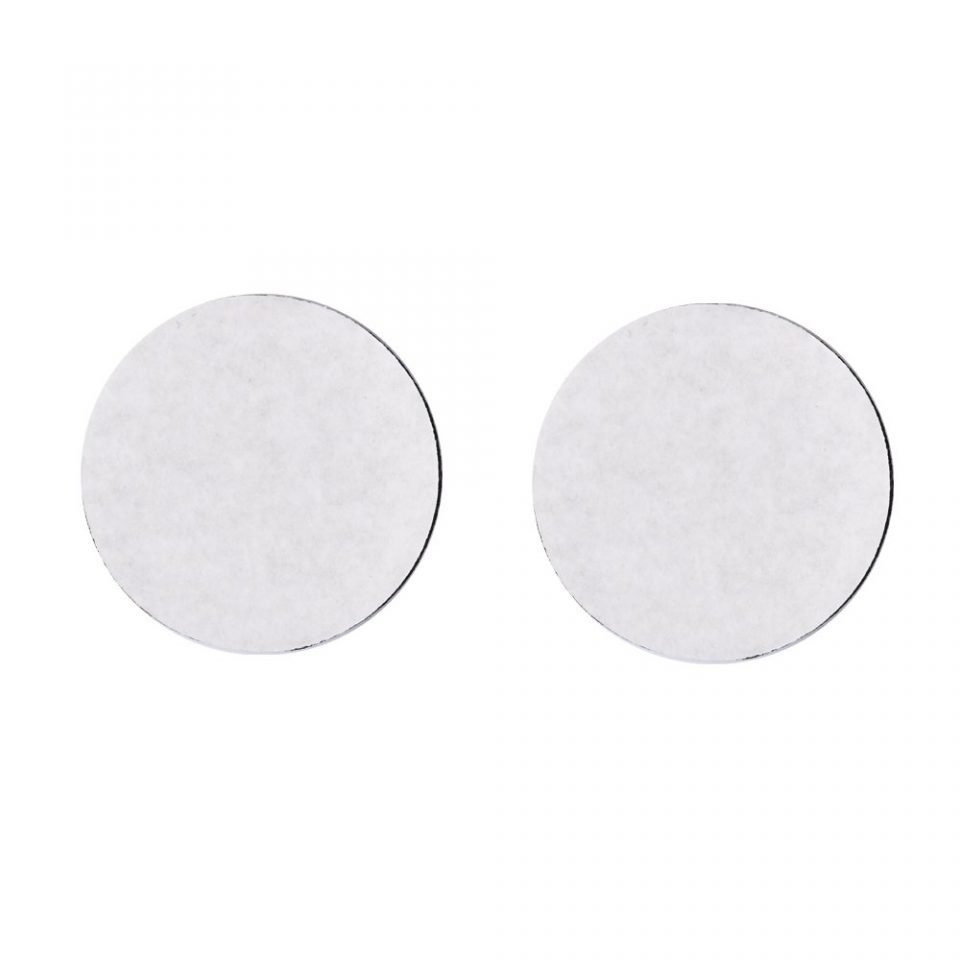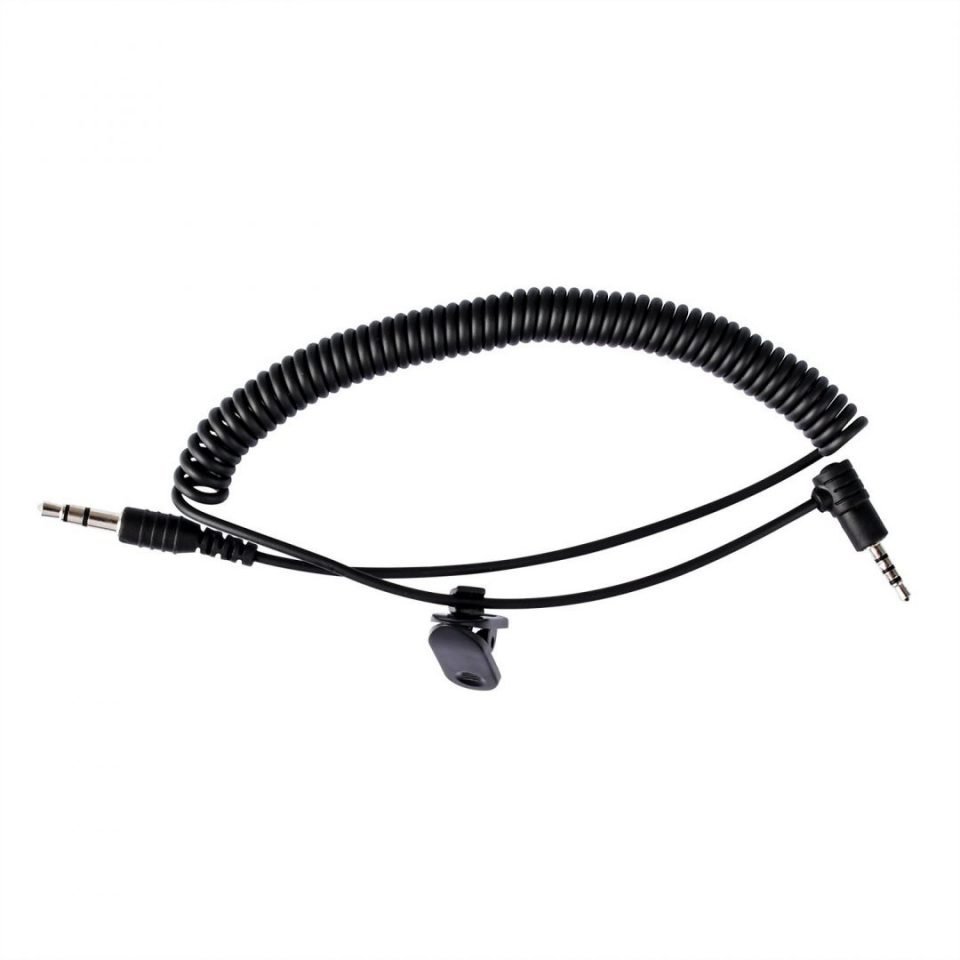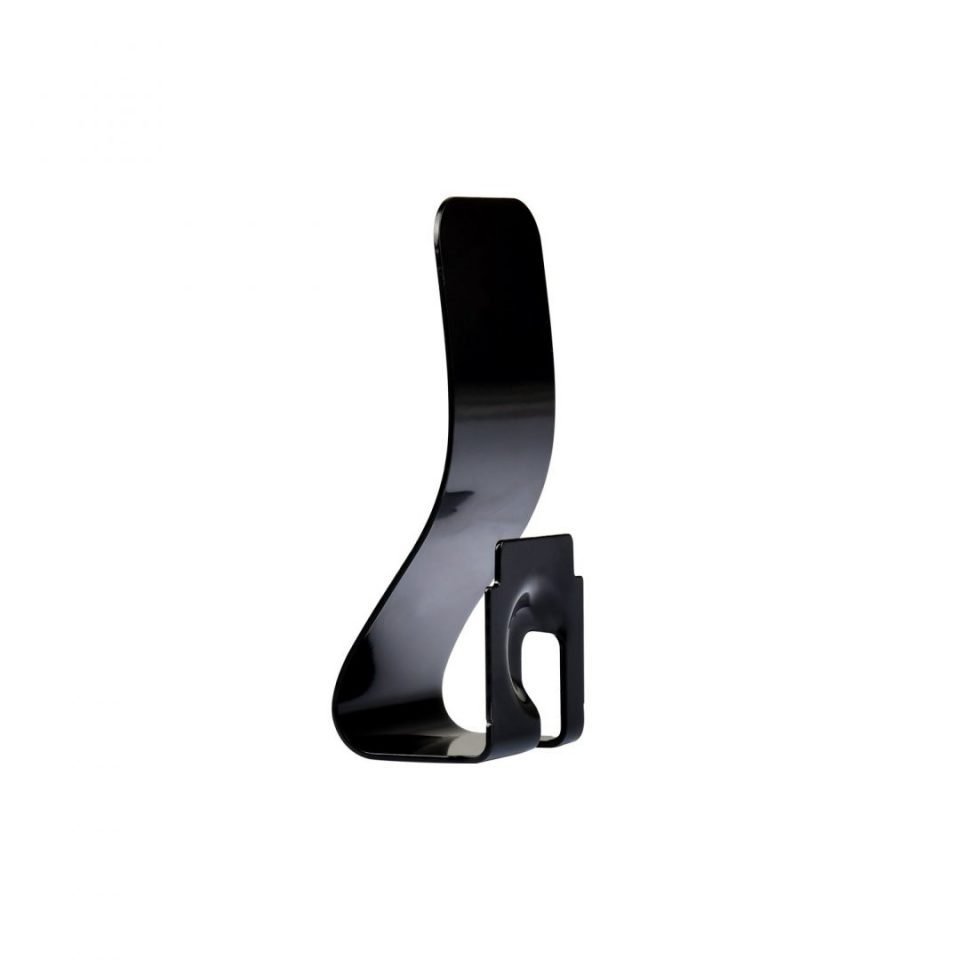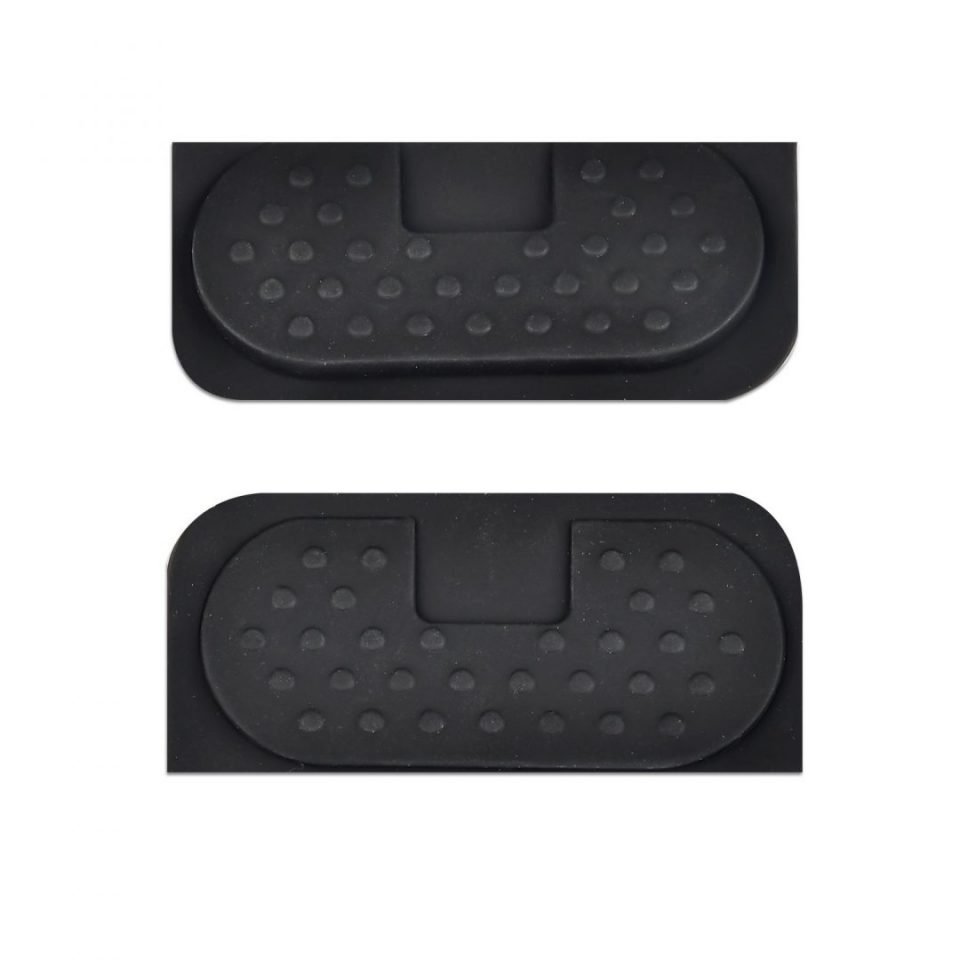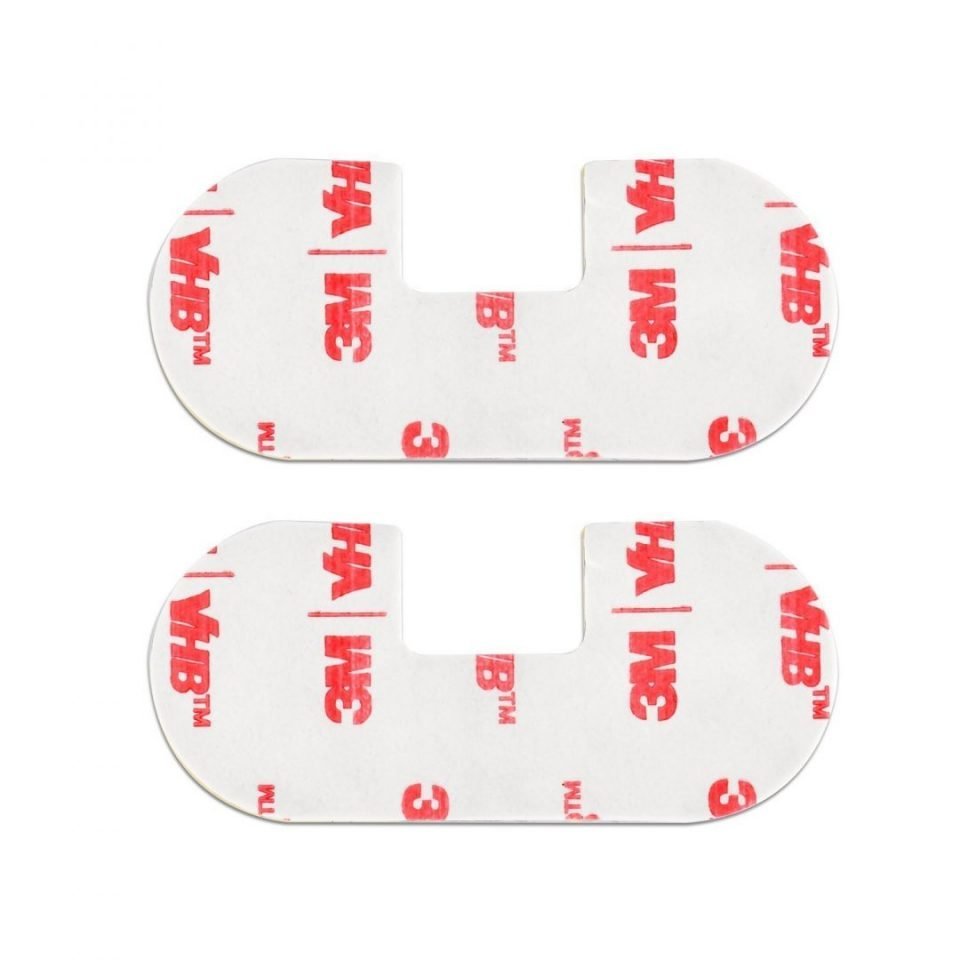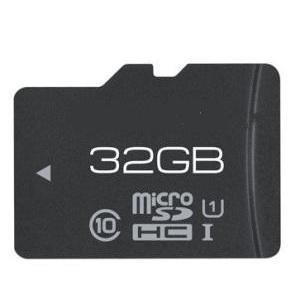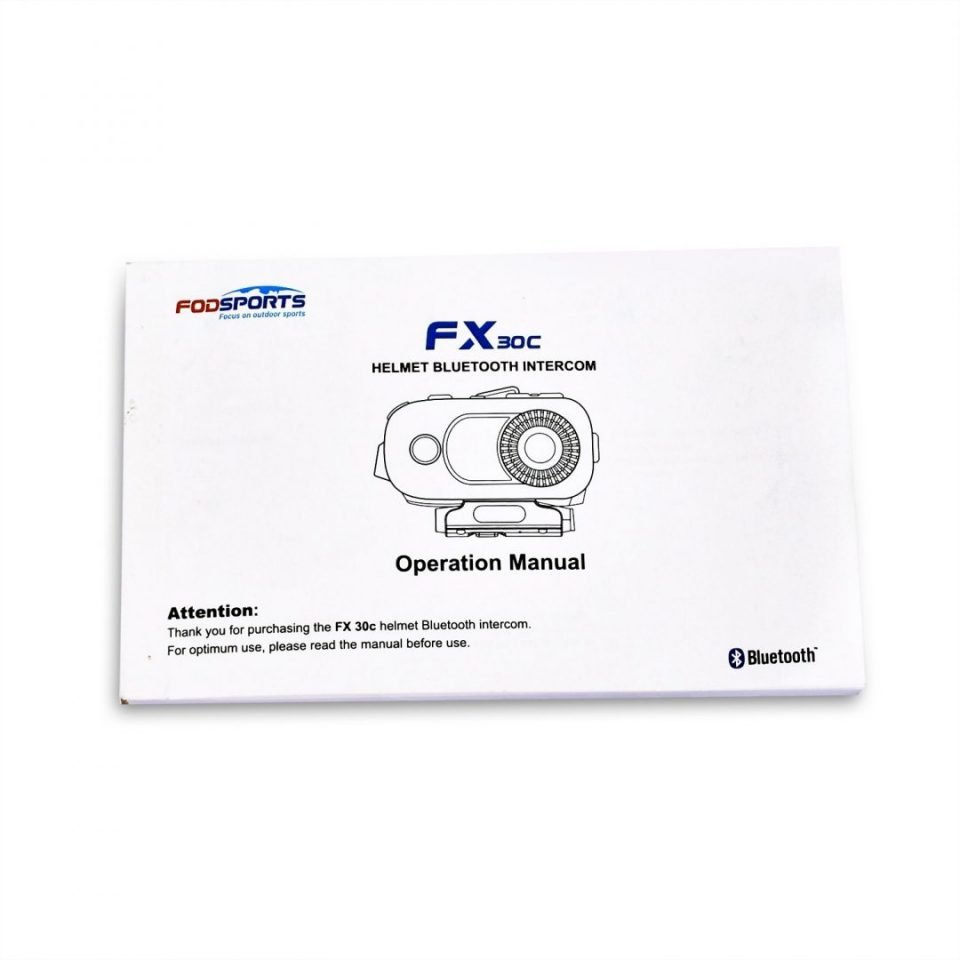 1* FX30C motorcycle helmet Bluetooth headset with camera,
1* metal base and headphone kit,
1* interchangeable boom mic,
1* soft-wire mic, 1* metal clip, 1* USB cable, 1* user manual,
1* sticker pad,
2* mic sticker,
2* speaker sticker,
2* eva rubber,
1* thick silione pad,
1* thin silicone pad
---

Universal Pairing
 2 Choices Mic For Different Helmet
FX 30C motorcycle communication systems are compatible with most of the Bluetooth headsets or earpiece in the market.
It has 2 microphones – allows you to choose between a boom microphone for open face or flip-face (convertible) helmets,
button microphone for full-face helmets.
The FX 30C is equipped with a detachable, easy-to-install metal clip. And it can be removed and mounted to another helmet at any time.
Compatibility:Universal
App control
Available
Range
Rider to rider intercom distance: 500 meters
Grouping intercom up to 6 riders
But best perform at 4 riders
the maximum effective communication distance between two motorcycles is about 500 meters.
CVC (Clear Voice Capture) Noise Reduction technology
Sound 40MM speaker
Multilingual status announcements
GPS
Bluetooth  CSR
Headset Profile (HSP)
Hands-Free Profile (HFP)
Main unit :5.91 x 3.78 x 3.19 inches
Weight: 15.2 ounces
Speakers :
Diameter: 40mm
3 Hours Charge
40 Hours Intercom
50 Hours Phone Call
48 Hours Stream Music
200 Hours Standby Usable On Charge
FODSPORTS FX30C MOTORCYCLE HELMET CAM – RECORD EVERY SIGHT, FEEL THE FREEDOM & THRILL, SHARE IN YOUR HORIZONS
When there is a traffic accident, is it easy to find evidence to protect yourself from the bad driver?
Do you enjoy motorbike trip across the state but feeling bored after few hours of riding alone?
Have you ever regret that your lover is not behind you when you encounter stunning sunset?
Would you like to share the exciting moment and feelings when you complete perfect wheelies?
The newest designed Fodsports FX30C communicator is top pick for the riders who wants the combination of motorcycle camera and Bluetooth helmet communication system.
As a unit that captures 1080 high-definition video and 2MP photos, the Fodsports FX30C motorcycle camera,
and Bluetooth intercom is quite affordable. FX30C combines a motorcycle Bluetooth headset with an action camera.
When riding with friends, you're able to create great motorcycle videos and communicate efficiently meanwhile.
You can record the ride, capture, and relive the thrilling moments in 1080P high definition.
Once involved in any kind of accident, high-quality video footage is important evidence.
It's very easy to preview and download the footage with MCAM APP.
After download, you can share the fun with families and friends online.
When riding with buddies, you can talk to up to 5 other riders/passengers at 500 meters intercom range with your natural voice,
needn't yell or shout at each other.
Upgraded 40mm diameter speakers unit features advanced CVC noise cancellation technology,
you'll enjoy the stereo music with stunning high frequency and amazing full bass tones.
Less echo and noise under motorcycle engine and continuous wind, improve call quality,
protect your hearing meanwhile.
Concerned about the battery capacity with so many functions?
No worry, we upgraded the battery of the FX30C motorcycle helmet Bluetooth headset to 1800mah.
You'll get 40~50 hours talk, 48 hours stream music, 6~7 hours camera, 200 hours standby,
even longer by power bank. Ride ahead, needn't stop frequently on the go.
Comes with an interchangeable boom mic and soft-wire mic,
you can use the Bluetooth motorcycle helmet intercom for full face helmet/ half helmet/ open face helmet/ modular helmet and so on.
---
【2 Million Pixel Photograph 110 Degree】FX 30C It owns the 5 lens camera and Howe COMS,
1080P & 2MP photograph 110-degree wide-angle high-quality camera and recorder function.
It helps you make funny short videos to record your interesting riding journey stories and memorable moment.
---
【Built-in Wifi, Easily Preview & Download】When used as a riding video recorder, the video will be 3 mins short videos.
and it will overwrite the memory when the memory is full.
Built-in Wi-Fi Connect to preview video with App.
---
【6 Riders Group Intercom】It supports 6 riders talking at the same time or makes a group conference.
But best perform at 4 riders. 
Which is the perfect combo for the adventure seeker to combine audio and video with an intercom.
It can connect up to 3 Bluetooth devices, such as Gps, speedometer, Smartphone, etc.
Popular in motorcycle multi-person groups, suitable for team use.
---
【Noise Reduction & Waterproof】CVC (Clear Voice Capture) Noise Reduction technology makes a clear voice from reducing the noise from wind, surroundings, and the motorcycle itself.
The noise cancellation function Comes with a 40MM high impedance and high fidelity speaker.
Can make you focus on what you want to hear, enjoy your music, and communicate with other members clearly.
Moreover, it is waterproof and dustproof, can be used in any weather conditions.
---
【Handsfree operation】FX 30C supports automatic answering of calls,
redial of the last number and voice dialing;
controlling the phone communication volume up and down,
and can voice prompts and play music, voice commands Siri;
it can connect two phones at the same time.
---
【Long Standby Battery】1800 mAh Battery makes the longer battery life; Will it work approximately 40-50 hours. Camera working time: 6.5-7 hours. Check power and get the warning voice. It can be used while charging, so you can take a power bank to ensure long-distance riding.
---
[KIND REMIND] For a longer standby time, we suggest you turn off the intercom function while using the camera.
---
Can I listening music while being in the intercom mode?
Is my unit still under warranty?
All Fodsports units come with a 1-year warranty, starting from the date of purchase. Please keep your proof of purchase in order to reclaim your warranty.
Create a record of ownership in case of loss or theft.
Your first point of warranty service is your dealer.
Why is the volume of the intercom really low?
Please note that both the volume of the intercom or the volume of listening to music can be adjusted with the spin button, if you think the intercom volume is too low, you canTurn clockwise to increase the intercom volume.
Why are my two speakers or one side speaker unavailable/no sound?
A: 1. Please check if the headphone cable is inserted in the correct direction, 2. Please make sure the base is fully inserted into the interface.
Stereo Music And Call, Less Harm To Hearing
Riding motorcycle is a noisy experience, constant engine roar mixing wind noise, phone echo and traffic noise damage your hearing.
40mm driver speaker units and professional noise-proof microphone, features advanced CVC noise cancellation and suppression technology, restores fine audio details, present clear treble, and deep bass, create an immersive stereo sound effect, allows you to enjoy attractive music and high definition sound quality calls during high-speed riding, protects your hearing.
How long can video record?
When used as a riding video recorder, the video will be cut to 3 min short videos.
and it will overwrite the memory when the memory is full. (with 32 GB SD Card )
Built-in Wifi Connect to preview video with App.
Combination Of Bluetooth Motorcycle Communication And Motorcycle Camera System
REDEFINE MOTORCYCLE RIDING, STUNNING TIME AHEAD MOTORBIKE
FX30C bring helmet Bluetooth headset and motorcycle camera into one, meets all your needs in riding.
One touch switch photo or video, you can snapshot 2MP photo, capture 1080P FHD video easily with gloves on. When ride in group, you can talk with 5 other riders up to 500 meters away. Features advanced CVC noise control, 1800mAh larger battery, you'll enjoy HIFI audio music on the go. MCAM APP for iphone and android, enable you to preview & download footage at break.
6 Riders Group Motorcycle Bluetooth Intercom System

HIFI- Audio Music

Advanced CVC Noise Cancellation

1800mAh Larger Battery Endurance

Built in WIFI, Easily Preview and Download

2MP Image, 720P/ 1080P High Definition Video
What is difference in 2 ways intercom and group intercom?
How long will it take to receive the items we buy?
For fast delivery, it will take 5-7 workdays;
For standard free shipping, it will take nearly 30 workdays.
720p/ 1080p Optional, Record Every Adventure
Take 2MP photos in still snapshot, 1 button switch to capture video in 720P or 1080P, the camera is very easy to operate even with gloves on. When Bluetooth is on, voice prompts will update your camera status.
Under video mode, the camera will loop recording( 3 minutes default), and cover the earliest footage when the memory card is full. You can save important highlights, preview, and download via a smartphone app.
The package comes with a 32GB SD card (MAX), solves the problem caused by the compatibility of the card.
1800mah Battery, Longer Endurance For Road Trip Across State
1800MAH BATTERY, LONGER ENDURANCE FOR ROAD TRIP ACROSS STATE
Endurance is 2nd life of motorcycle Bluetooth communication system, especially for a road trips across the state.
To eliminate your concern, we upgrade the battery to 1800mAh. You'll get 40~50 hours intercom or phone talk/48 hours continuous music/ 6~7 hours camera/ 200 hours standby. With using the ability to charge, you can even extend the using time with a power bank.
Keep riding, never compromise! You needn't frequently stop on the go.
[ NOTE] Actual using time is affected by functions turned on meanwhile.
5 Layers Integrated Glass Lens
Equipped with 5 layers integrated high transmittance lens, car-level lens module, CMOS chips, FX30C Bluetooth headset and video camera supports 1080P: 60fps high definition video and 2MP still shot photo capture ahead motorbike.
Add 110 degree wide angle, you can record wider field of vision.
CMOS Chip

Integrated Glass Lens

110 Degree Wide Angle
Shipping Info:
– Handling time 2-3 days.
– Estimated Delivery Time: US Fast Delivery 6-12 Days; Worldwide Free shipping 15 – 29 Days.
OUR GUARANTEE
☑️ Tracking number for every order
☑️ Safe payments via PayPal®
☑️ 24/7 assistance 
☑️ No hidden fees!
One year quality guarantee:
The Warranty Period: 12 Months. If you have any questions or suggestions, please contact us for the first time, we are glad to serve you until you are satisfied.
✅Exclusively Sold At FODSPORTS.COM