Music has the incredible capability to contribute to any kind of experience, and jet skiing is no exception.
Having accessibility to music while out on the water can include in the fun of the general experience, which is why a lot of individuals consider having stereos on their jet ski to be an essential device.
And also yet, regardless of this reality, audio headsets do not come conventional on several jet skis.
Although some new, higher-end PWCs feature factory-installed audio headsets, not every one of them does.
Therefore, lots of people ask themselves if they can include audio headsets to their jet skis and also if they can, what their finest alternatives are.
Can you add audio headsets to jet skis?
Yes, You can DIY jet ski headsets!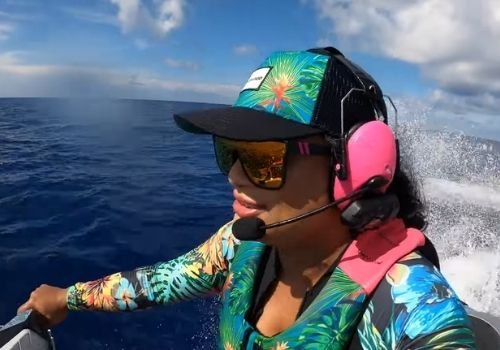 Prepare Your Parts
You need a speaker system. A cheap but practical speaker. Here I am using the M1S Pro. Its official website price is $89.99. I got a 10% discount so I paid $80.99. Yes, that's right, I'm going to DIY the helmet Bluetooth intercom headset into jet ski headsets.
Get an earmuff. This one is cheap. You can buy it from anywhere. We are going to install the helmet Bluetooth intercom system on it. The M1S Pro was meant to be mounted to a helmet. I will show you how to use it to DIY jet ski headsets.
The household small electric drill. earmuff is sturdy plastic. We need to drill holes in it. Then hold some cables through the holes. Also, this requires a different type of drill.
Roll of tape. Used to secure cables during final finishing stages.
A marker pen. You need to mark where to drill.
Actions speak louder than words.
Step 1 SPLIT
This is a complete earmuff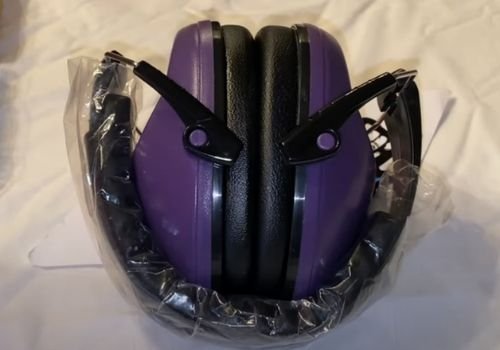 First of all, we have to disassemble all the earmuff.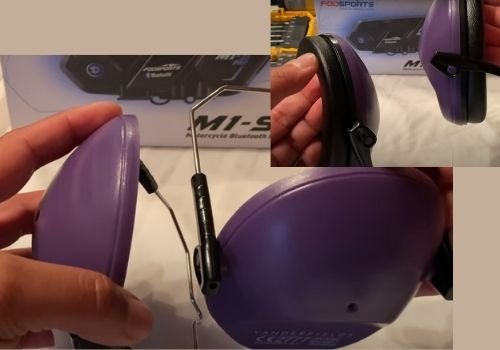 This part requires separating the holster from the inner liner. Because after a while you need to tuck the cable in and through this holster. Sounds a lot like threading a needle! uh-huh!
Step 2 DRILLING
Mark where holes need to be drilled. This ensures that we punch holes in the correct places.
This is the drill you will need next.
The video at the end of the article shows all the details and you can see where the holes need to be punched.
Step 3 INSTALL
Open the box of the M1S Pro. There is the main unit and a lot of accessories inside. Take the audio cable out of it.
Thread the audio cable from the hard wheat into this headband.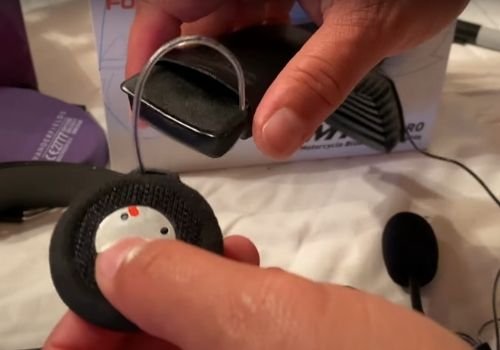 The head of the headsets coming through should be glued in this position. Glue it with 3M self-adhesive. You don't need to buy additional 3M stickers. It is included in the box of the M1S Pro.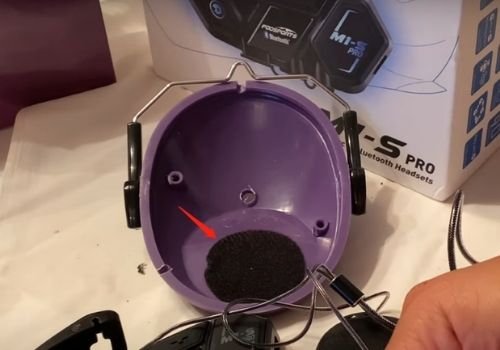 Then attach the hard mic to the outside of the earmuff.
Finally, assemble all the earmuff parts back to their original appearance. Please remember to make all the wiring clear and prepare to connect the cable end to the M1S Pro main unit. Then install the M1S Pro in a suitable place. The parts you need to install the M1S Pro are included in its box.
After installation is complete. The DIY jet ski headsets are succeeded.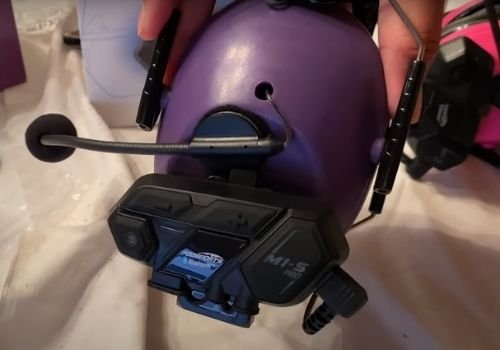 How is the Intercom System?
So, It's not just music that lets you enjoy a jet ski. You can even talk to your friends. The M1S Pro has the strongest connection at sea. Because there are no obstacles in the sea.
And it doesn't need a network signal. It works with Bluetooth technology and has now been upgraded to Bluetooth 5.0.
For you who fly at sea, there is no network signal at all, right?
So this intercom system that allows you to chat with friends without a network signal will be great.
Moreover, DIY like this is not only suitable for jet skis, coaches can also use this method to DIY the intercom system.
8 Riders Group Intercom
HD headsets, with CVC digital noise reduction.
2000 meters signal range
12 hours intercom time. The battery is durable.
Can connect 3 Bluetooth devices at the same time, such as mobile phone, GPS, etc.
IP65 Waterproof. Don't worry even if you ride at sea
The fun of DIY is the end result. It's not about money.
whatever! The joy of riding is the most important thing.
More details on the M1S Pro Review can be found on the Fodsports website.
More DIY
Besides the jet ski speaker DIY, here are some other DIYs. The DIY approach is actually very similar. These are the works of fans who spontaneously DIY. Maybe you can too.
Again, actions speak louder than words.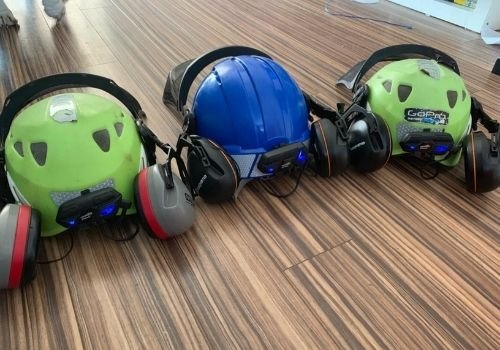 What jetskis have headsets?
The most prominent jet skis that flaunt inbuilt stereo and also supply headsets originate from suppliers like Sea-Doo or Kawasaki. For instance, the Sea-Doo GTI SE, Wake Pro, or the Kawasaki STX or Ultra versions boast powerful onboard audio systems as well as headsets.
Rodney L is a technical writer and product consultant with over a decade of experience in the motor industry. Rodney is a fan of performance machines that run fast and loud and an expert in all things custom. His numerous articles and write-ups are available at our knowledge base. Whether it's something wrong with your motorcycle or you are building a custom bike, you can trust Rodney's experience.