The technology of all types, with a particular bent for interactions, especially wireless kinds, together with motorcycling are life-long interests that have not been decreased over time. Sena and Cardo aren't the only Bluetooth headset brands around.
A lot of motorcycle bikers simply don't have a spare $300 to buy a costs bike Bluetooth headset.
That's where Fodsports is available with its diverse series of bike Bluetooth headsets that are most likely the most budget-friendly on the marketplace now.
In our Fodsports FX8 Air Review, find out all that is right as well as incorrect with this affordable Bluetooth headset!
Bluetooth 5.0 technology
3 Sound effects: treble; midrange; bass
Support 2 riders talk at same time
1000m intercom range
900mAH battery capacity
Three levels of power reminder function: full power, medium power, low power
Voice Command, Voice Prompt
Built-in FM radio
Design & Installation
All controls on the component are well-placed and readily accessed, although manipulation with hefty gloves will certainly take some method. The first input, the Intercom button, on the left face is a helmet headset– a nice touch indeed. Controlling the right quadrant is the 'Wheel' with a Multi-mounted button.
The Wheel is smallish and also nicely incorporated with a very smooth reliable feel. In being very keen on a wheel-centric method, particularly for volume control, it can not obtain much simpler (and effective) than this approach.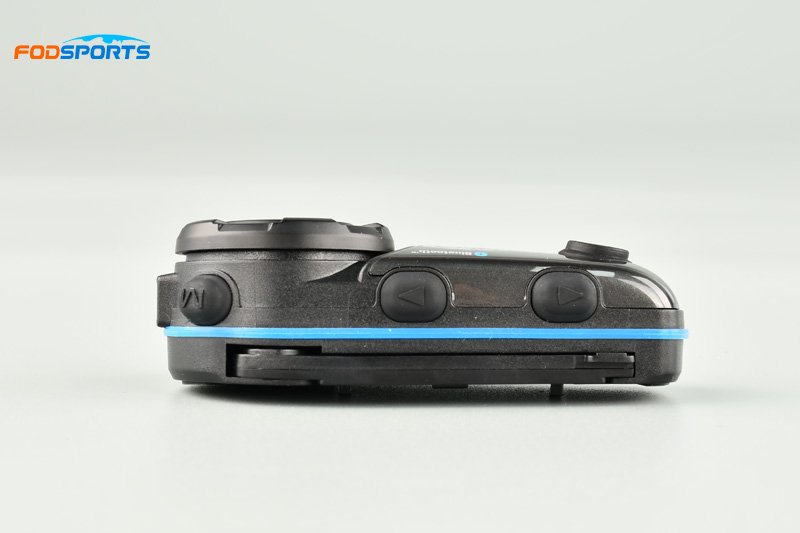 On the top are three buttons: "Previous" "Next" "Mode".
The type-c charging port is on the back and the mini headset/auxiliary port is on an all-time low.
An easy-to-miss function is the pop-up blade antenna that blends flawlessly right into the top of the module. Flat with smoothed edges, it releases with a light outwards push, which is undoubtedly harder with handwear covers on. It's finest deployed before the helmet is placed on.
Functionally, the antenna is determined for use as 'signal receiving' for the intercom.
The FX8 Air retail box set is fundamental however everything needed is given consisting of added mounting fasteners for the little installing clip that is most likely to be the recommended inconspicuous setup alternative.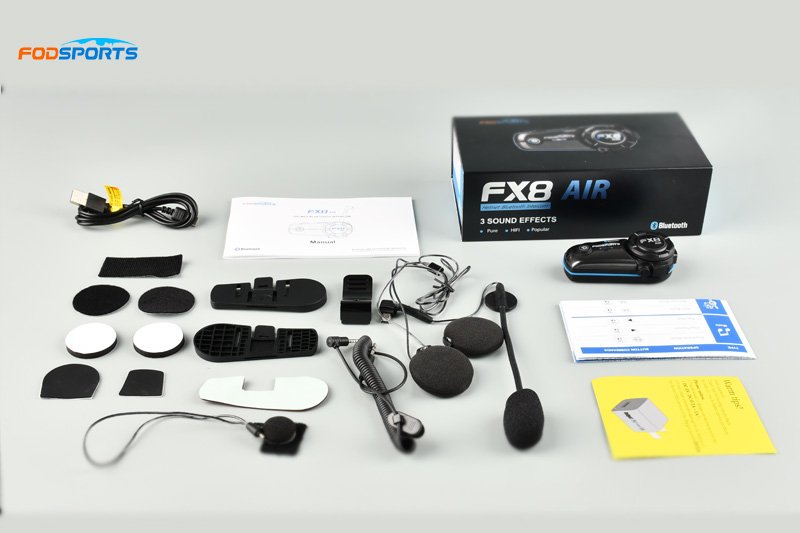 FX8 Air BT Module
Headset harness with stereo speakers
Soft & boom microphones
Type-C charging/data cable
Large & small plate mounts (& related adhesive pieces)
FX8 Air User Manual
Below is the setup treatment of the Fodsports FX8 Air headset.
The installation of this motorcycle helmet Bluetooth headset is straightforward. You can make use of either the adhesive tape install or the brace clip.
Both will certainly maintain the headset steady on your helmet, as metal springtime clips support the brace, and the adhesive tape is quite strong. If you make use of the adhesive install, you will certainly require to leave the adhesive to completely dry for at least 1 day.
Generally, the Fodsports FX8 Air headset style is lightweight, glove-friendly, as well as low profile.
Bluetooth Pairing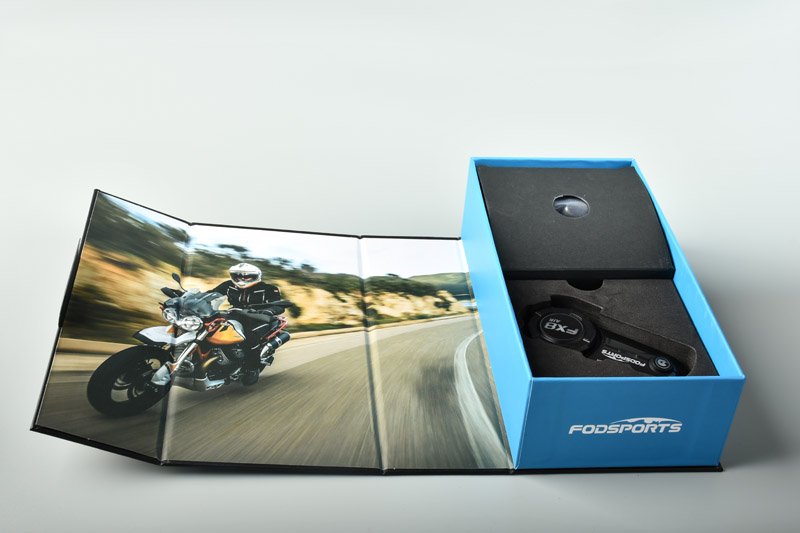 Fodsports FX8 Air bike Bluetooth intercom system is powered by Bluetooth 5.0 and is compatible with a large range of Bluetooth devices. You can link it to a maximum of two Bluetooth tools concurrently.
Bear in mind that there will certainly be a concern checklist of features of each attached Bluetooth tool. Reduced top priority functions will be disrupted by high priority features, Call > Intercom > Music or FM radio.
Mobile phone Pairing
With the system ON, press the Wheel's multi-button for 5-6s up until the LED enters into its Red/Blue two-step. Make certain Bluetooth on the target device gets on and put it right into the search or discovery setting.
When the 'Fodsports FX8 Air' listing shows up, click on it to attach.
After connecting to a phone, the system gives the common features: answering inbound telephone calls, rejecting incoming calls, hanging up, the last number redial, terminate redial. As anticipated, the features function well in the real world when traveling usage.
Pairing With Fodsports FX8 Air Headset
Attaching two Fodsports FX8 Air headsets is really easy! Here is the procedure down listed below:
Turn on both systems (A&B).
Long press the A device's Intercom button to enter the search mode (you will also see the red and blue lights flashing).
Lengthy press the B systems' multi-button to enter the pairing setting.
When you see the blue light flashing on both devices, the pairing is full.
Connection Range
FX8 Air headset is sustaining approximately 2 riders in one intercom session.
The optimum intercom variety of the FX8 Air depends on 1 kilometer (Optimum state). Of course, the array will certainly rely on how clogged the traffic is as well as on various surface conditions.
Back to roadway use– appreciating noise levels, revealed helpful functioning ranges of 250m to 300m without the antenna and 300 to 500m with the pop-up antenna made use of.
So, despite 'what' the antenna is meant to be utilized for, it supplies a noticeable intercom gain.
In built-up areas where extra electric 'sound' is expected, the disturbance is intense sometimes, although once again, releasing the antenna assists a fair bit pertaining to quality, and also some enhancement in the array is understood.
If one cyclist gets out of the intercom array as well as gets back in a minimum of 5 minutes, you can push the Intercom button as soon as to recoup him to the session. This is a helpful application as motorcyclist disconnects will not disconnect your whole intercom team.
Check out our Fodsports M1s Pro review for an in-depth consider the best what Fodsports needs to offer!
Sound Quality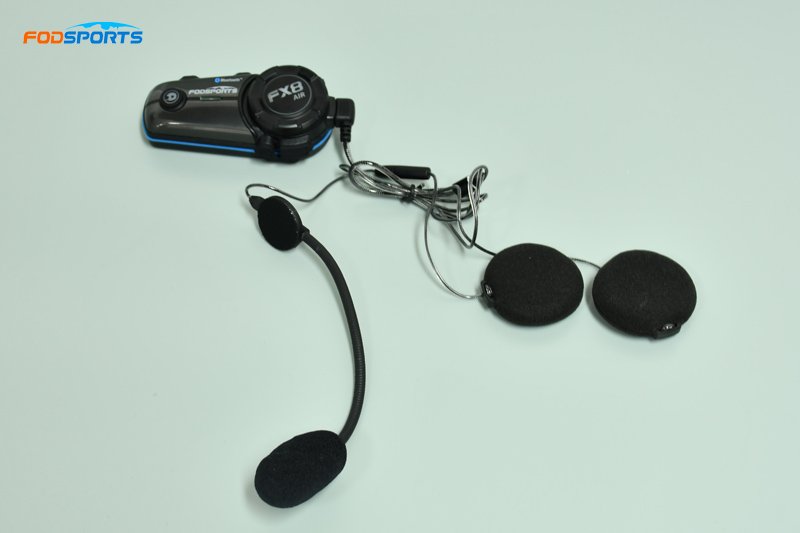 The stereo audio speakers made use of for the headsets are 40mm in diameter and about 6mm thick. They supply very good output with great deals of quantity.
The sound will certainly remain clear also at a 120 km/h rate (75 miles per hour). That applies to all your cyclists using a full-face helmet with solid sound decrease. Fodsports fx8 air usage the CVC sound reduction innovation, as well as it seems it's working pretty well in this case.
Check out our Fodsports M1s Pro review for an in-depth look at the best budget motorcycle intercom that Fodsports has to offer!
FX8 AIR Innovative Function—Multiple Sound Effects
FX8 Air helmet headset has 3 audio results which really ideal for listening to music. You can press the "Mode" button to change the sound effects.
HiFi Bass: Bass boost.
Bass improvement, you can feel the shock and vigor of low frequency.
Popular Golden Standard: Midrange increase.
The midrange is improved, as you go to a concert, you can submerge yourself in the boundless rhythm brought by modern technology.
Pure Human Voice: Treble boost.
Shrill tone will certainly let you say goodbye to the dullness as well as really feel the layering and also infiltration of the clear vocal.
The changing of the three sound results permits you to experience the wonderful improvement of the three scenes in a motorbike trip, which will bring more enjoyment to your flight!
Voice Control
A voice alert is a little bit on the sparse side, with the statements limited to 'Power On', 'Power Off' as well as 'Effective'– usually when the intercom is activated and sometimes when a gadget is successfully connected, or a connection change is done.
Like other Fodsports Bluetooth headsets, the FX8 Air does not include a dedicated voice control system. Yet, you can utilize smartphone voice commands with a combined smart device rather, which brings many valuable features to the video game.
To activate the smart device voice triggers, short press the Mode button. Keep in mind that you'll require to put the microphone up close, so the phone signs up the commands. Of course, cell phones should have a voice control function. When done right, you can request GPS instructions, call contacts, and transform songs with your voice.
FM Radio
Fodsports has actually consisted of an FM radio attribute in the FX8 Air and all things taken into consideration, it is a great media inclusion.
I'm one of those that value as well as use the function, particularly when traveling. In not typically having cellular or satellite connectivity that enables the way ahead to be scoped out for planning objectives, neighborhood radio terminals along the way are a timely property, as are detailed weather as well as emergency situation broadcast services (in addition to checking the skies obviously).
The radio function combination isn't anything special. Pressing the 'Next' button for 3 seconds will certainly activate the FM.
You can adjust the volume via the Wheel. Transform the wheel forward tunes Up in volume and turning the wheel to the back goes Down. The FM band is seemingly set for 86.0 to 108 MHz.
Still, its automatic search feature is fairly handy to conserve time for manual station search.
Waterproof
Fodsports is widely known for making its products water-proof. It's no different with FX8 Air. The business managed to nab this rating thanks to the important spreading that minimizes the voids to enhance the total durability of the headset.
This establishes it apart also from some costs motorcycle Bluetooth headsets, as you can ride with it in a rainstorm and even in snow, and also not bother with it closing down on you, as lots of users are lugging these on their snowmobiles.
Battery Life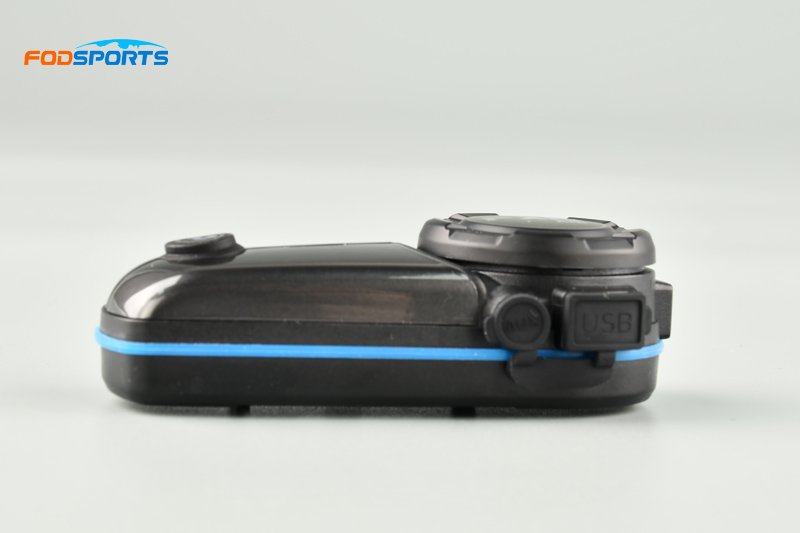 We're quite pleased with the 900 mAh rechargeable Lithium-ion battery and also its optimum battery life.
20 hours of phone talk time.
12 hours of intercom talk time.
300 hours of standby time.
Absolutely longer than even some cost Bluetooth headsets, so incentive points for the Fodsports FX8 Air are below!
Fx8 air has the Low Battery Reminder function. The battery identifies feature enables you to understand the battery life of your intercom headset before you travel.
When the power is less than 20%, you will certainly listen to a tone: please charge.
Power over 90%, "beep. beep. beep".
Power over 50%, "beep. beep".
Power lower than 50%, "beep".
Price
For such a robust function package and also a quality development, you may expect this headset to be well over the $200 price. It's not the instance right here, as the single pack of the Fodsports FX8 Air costs only $65.99. If seeking a respectable sub-$ 100 Bluetooth headset that lasts longer than a month, the FX8 Air is the one to obtain.
Conclusion
As we get to the end of our Fodsports FX8 Air evaluation, what is our final judgment on this headset?
Let's begin with the positives. FX8 Air has a tactile and sturdy design. Controls are straightforward and also easy to use specifically the tiny yet smooth running Wheel. Whatever is well positioned, convenient, as well as very easy to operate despite having light to medium gloves used.
Its battery life is additionally rather solid, as a single cost can last you well over 10 hours of use.
The sound quality is very great, even at high speeds. In music mode, it has three sound effects. Extremely ideal for music fanatics.
Ultimately, its range is respectable for such an inexpensive headset. The audio speaker noise is good enough, but the microphone sound is also much better.
Generally, this is a reasonable budget plan choice if this is your first motorcycle Bluetooth headset, and also you desire an overall balanced bundle without the demand to invest a couple of hundred dollars.
Motorcycle mechanic, writer. Interested in motorcycle gear for years. Like to stay up to date with the newest products and techniques of the motorcycle.