Description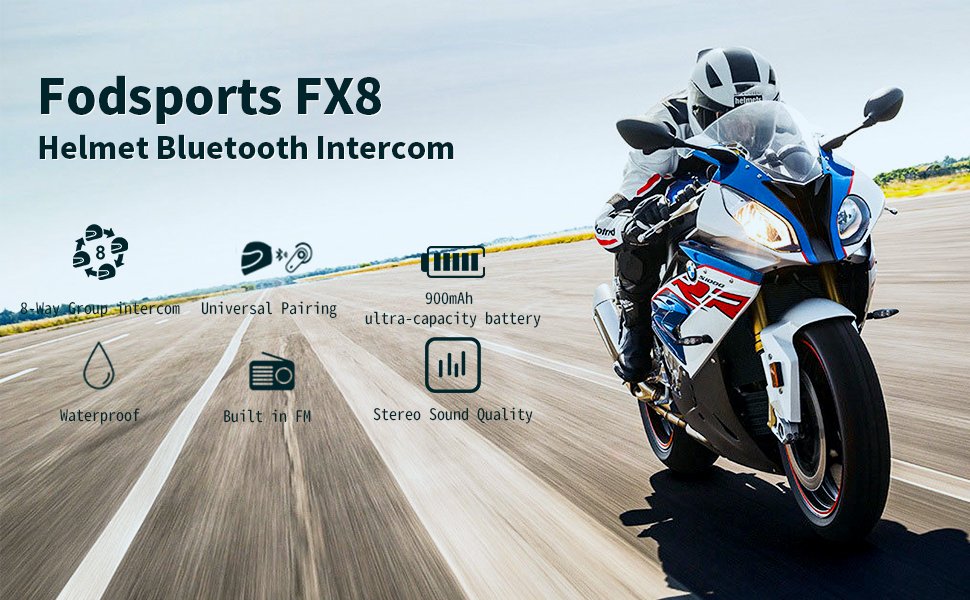 Reasons You Need Fodsports FX8 Intercom Dual Pack Motorcycle Helmet Bluetooth Headset



In Your Motorcycle Helmet
Have A Conversation With Your Passenger Or Other Riders
Stream Music or Any Audio From Your Phone To Your Helmet
Get Navigation Instructions Spoken To You
Make or Receive A Phone Call
Receive and Send Text, Email, or Other Messages
Listen To The Radio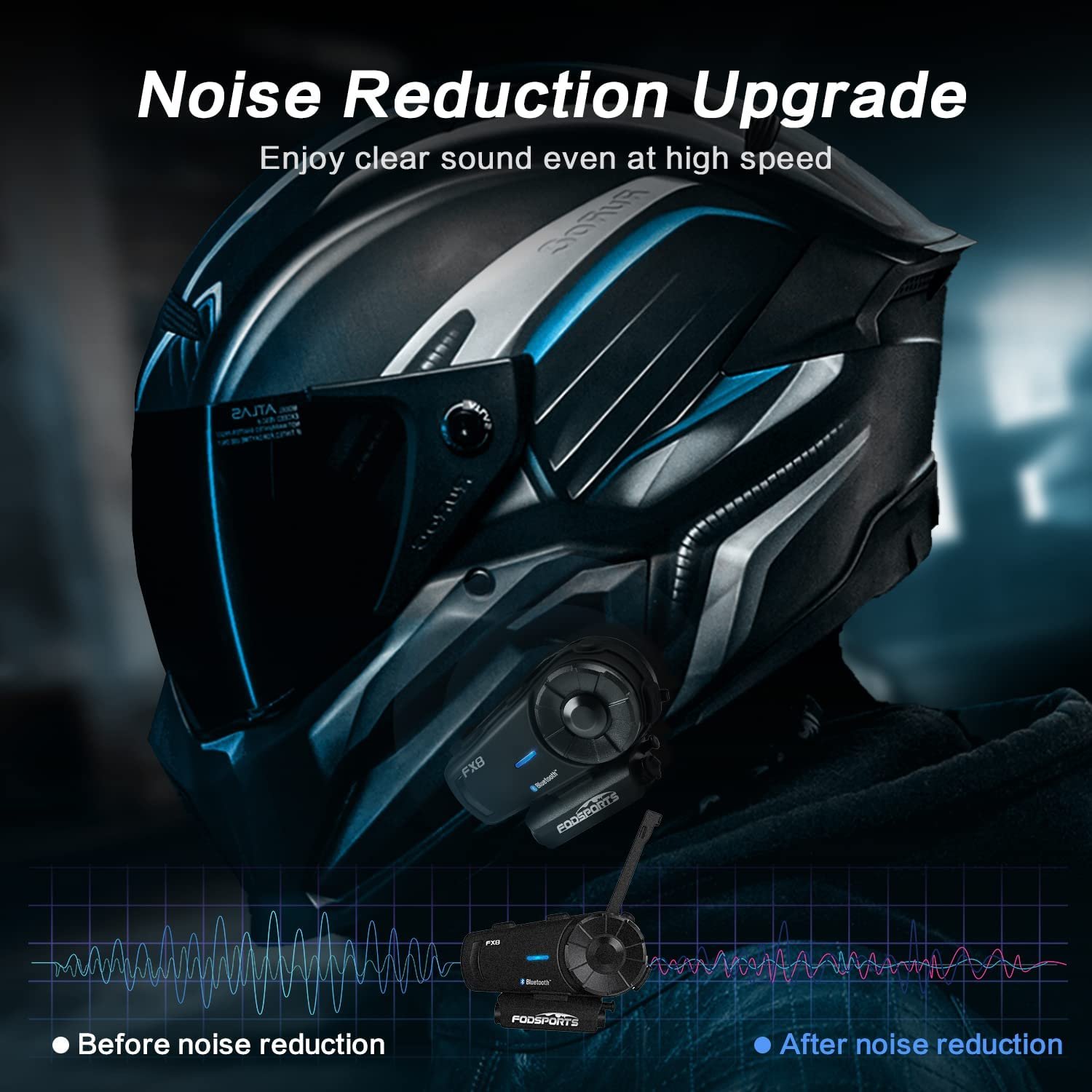 CVC noise reduction technology
1. motorcycle intercom FX8 has advanced CVC noise reduction technology that can effectively reduce various noises, such as wind noise, engine noise, car whistle, roadside noise.
2. FX8 has 40mm upgraded speakers, the super loud volume can completely cover the external noise, more high-definition sound quality allows you to enjoy music better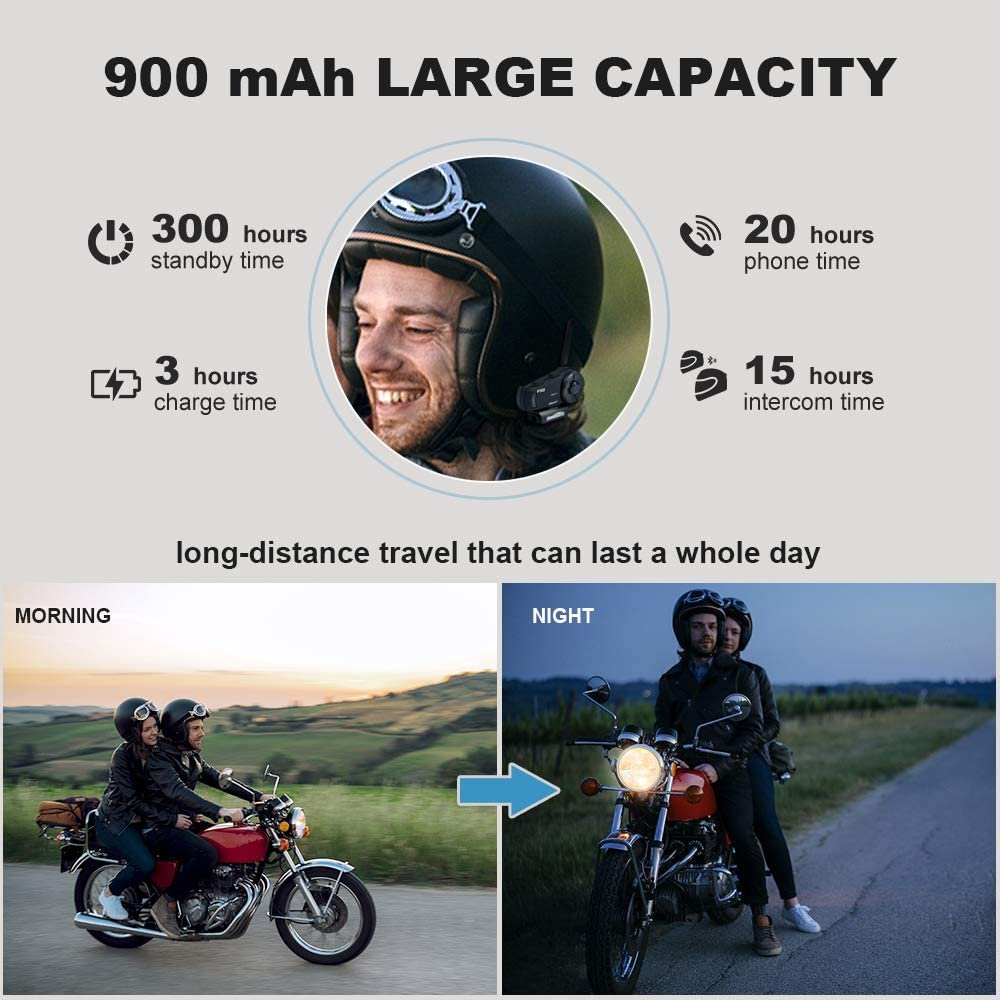 900 mAh ultra-capacity lithium battery
– Battery reminder function
– Up to 20 hours phone time,
– Up to 15 hours intercom time .
– Only 3 hours charge time.
– Up to 300 hours standby time.
If you are planning to take a road trip,It is important to have a powerful intercom.The bluetooth intercom fx8 with large capacity battery can ensure that you can listen to music and FM or communicate with others on the way.
IP67 Waterproof
The fx8 bluetooth headset has featured waterproof can handle all weather conditions.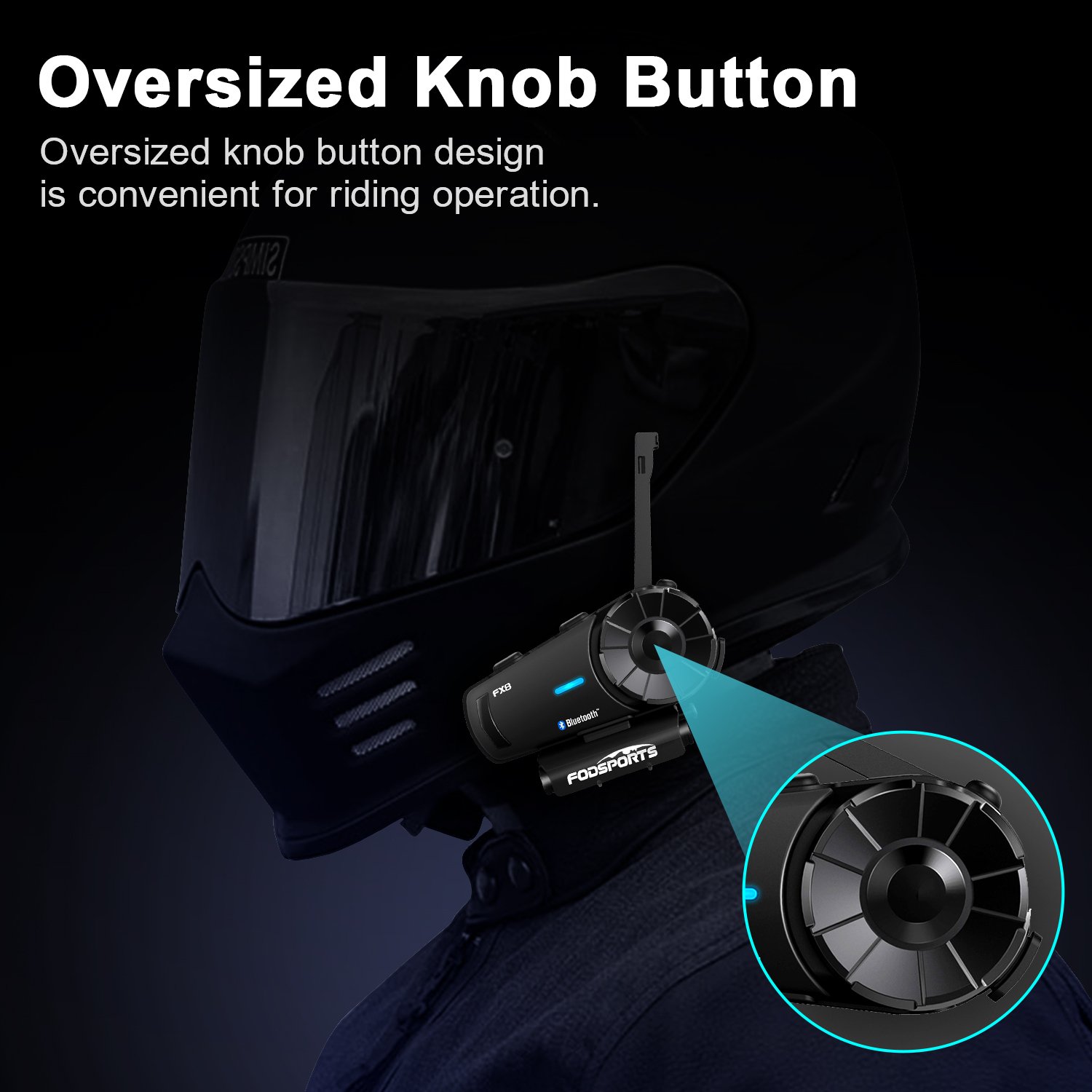 Multi-function button
The huge button design and non-slip function make it easy to operate , when you are concentrate riding and don't want to answer the call or need to adjust the volume , at this time you can easily solve these problems by just pressing a button.The bluetooth helmet headset FX8 would make your riding more efficient and safe. let you experience the fun of riding.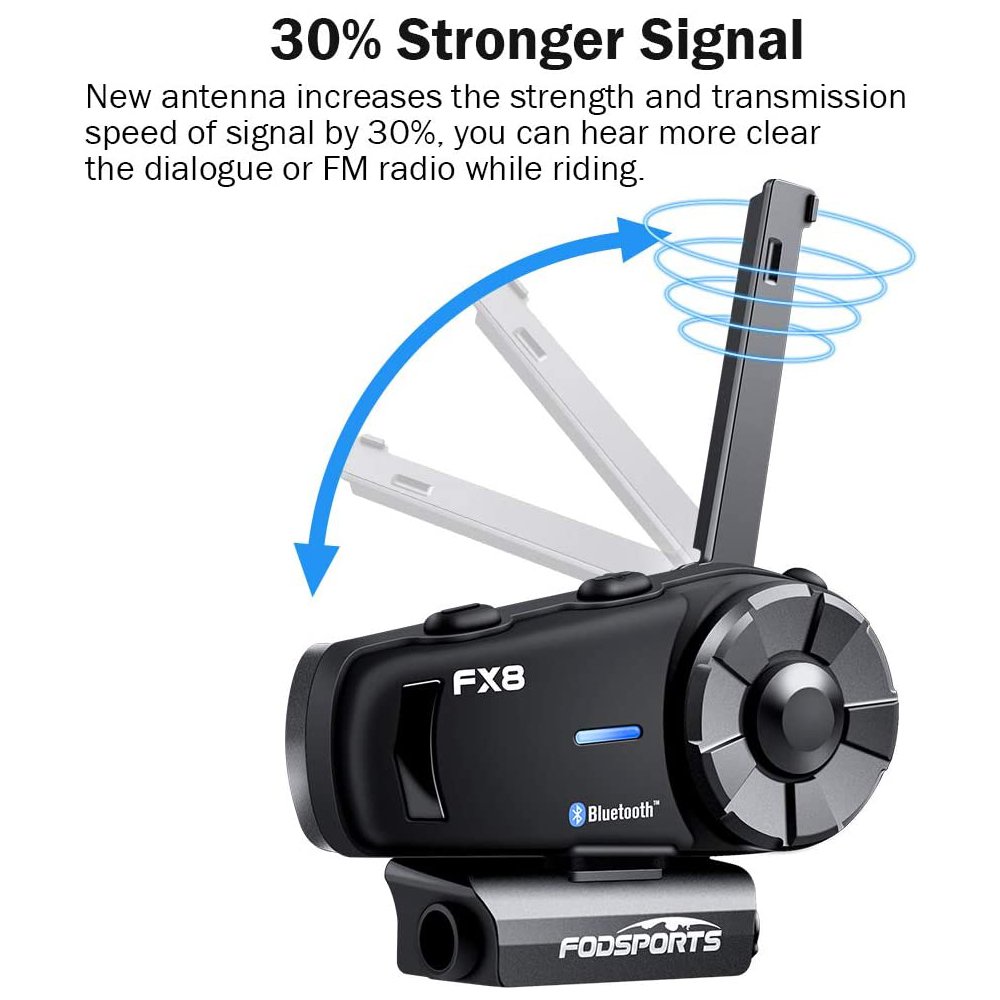 Multifunctional antenna
The fx8 bluetooth intercom with unique antenna design can not only increase the strength and transmission speed of signal by 30%, but also increase the aesthetics of FX8 helmet bluetooth intercom. Compared with other helmet bluetooth intercom, it can receive signals well even when driving on mountain roads with many obstacles, and keep the signal uninterrupted, so you can communicate with your riders all the time and share the traffic information.
Audio Cable
The audio cable can be used to talk (group intercom) and listen to music/GPS at the same time.

If you want to listen to music while communicating with your teammates, then buy it!

If your phone's audio interface is not the 3.5 mm round hole, please use a USB adapter